First up, we have the elephant in the room – literally! Daniel Firman's piece "Wursa" turns the traditional concept of a sculpture on its head by literally turning the subject – a giant elephant – upside down. Best of all? It's set in the middle of what looks to be a library or traditional museum. Quiet, please!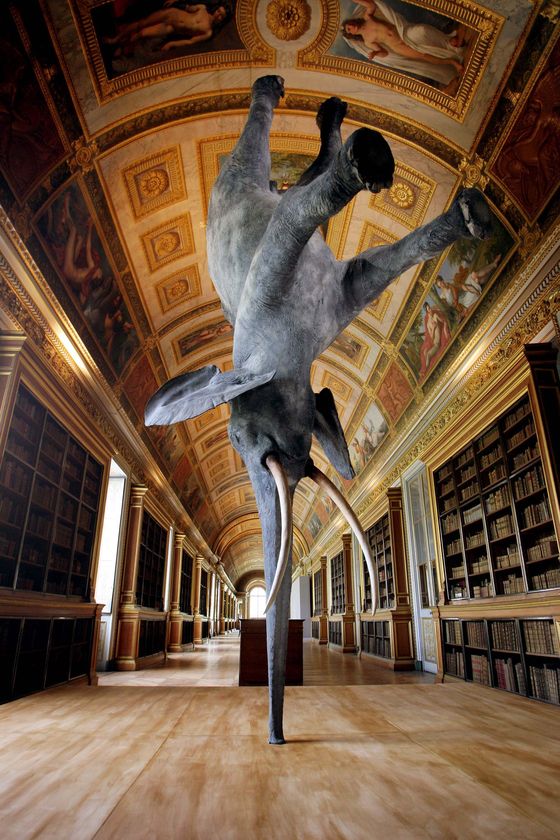 This is Robin Wight's "Wire Fairies", a miraculous structure created entirely out of wire. I can't imagine how much bending and twisting it must have taken to get these wires situated perfectly, but Wight truly has a masterpiece on his hands here. Everything looks great, from the fairy's beautiful wings to the dandelion blowing away.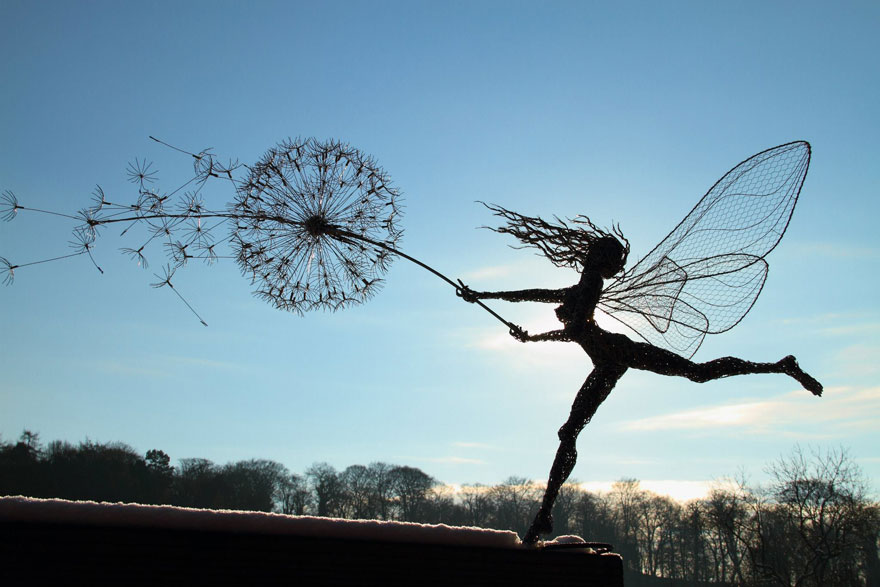 Smaban Abbas's "Floating Stone" is more of a head-scratcher than anything else. What looks like a large rock being held up on top of another rock by a flimsy piece of rope is actually a highly-balanced structure. I can't for the life of me tell you how he got this to work, but Abbas clearly knows how to manipulate gravity.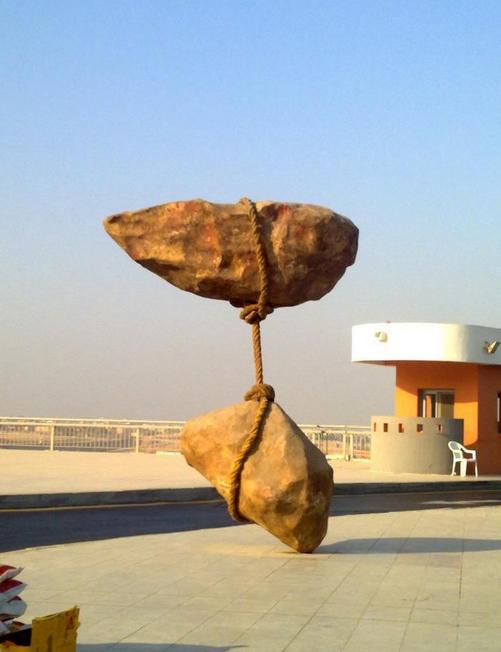 Seriously, how do people get these to stay up? Just look at Johnson Tsang's piece "Coffee Kiss", which features two mugs being emptied of liquid. The hot coffee within has formed the picture of two faces who are engaged in a passionate kiss, even as they splash against the table holding the sculpture.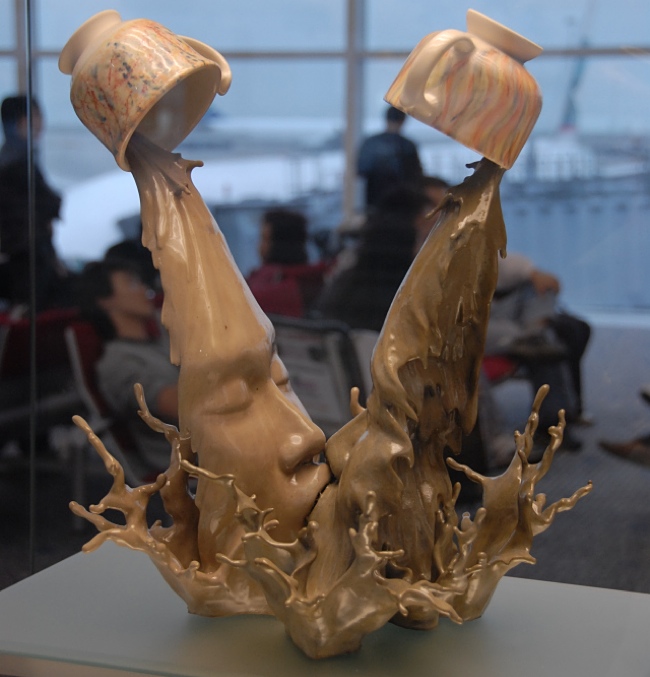 Some of these make you bask at them in wonder, but others will just cause you to think. Emil Alzamora's "Human Figure" belongs to the latter group. Even though it doesn't boast a very cool name, "Figure" is notable for its gravity-defying structure. It's almost as though this thing's being held up by magic.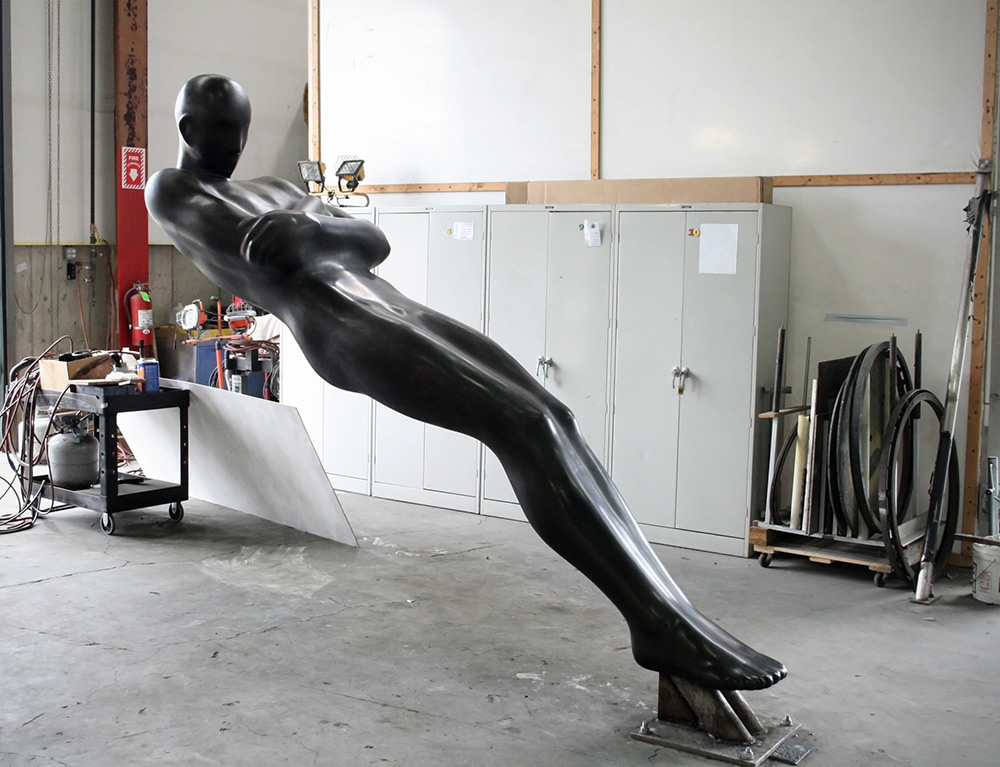 "Planet" by Marc Quinn is one of the cooler entries on this list, consisting of a giant clay baby who appears to be resting on its hand. Impossible proportions and balance difficulties aside, this idea is just magnificent. Quinn's taken a plaster baby – normally something you'd recognize from a dusty old museum – and transported it outside.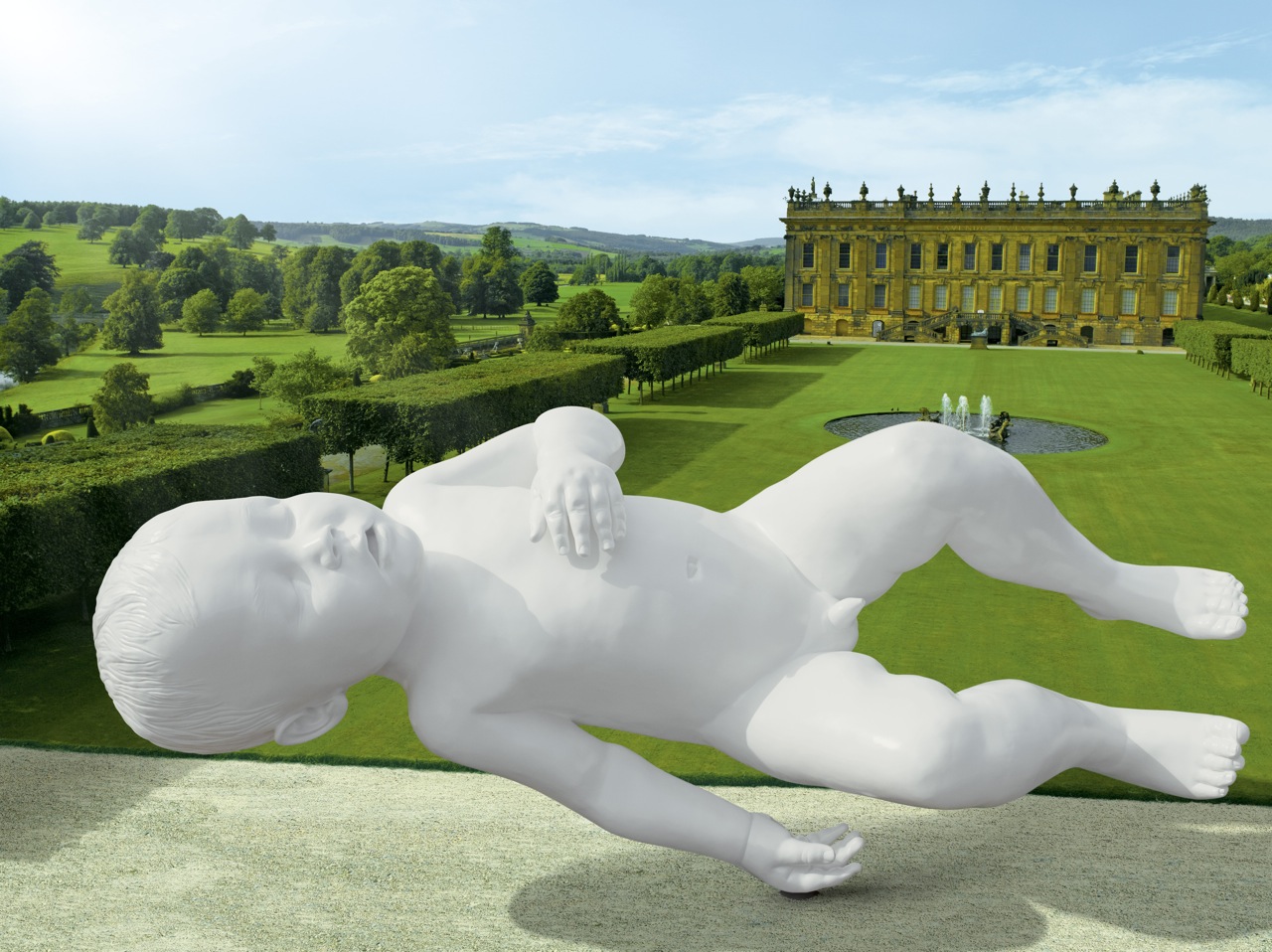 Where statues are placed are just as important as what they depict. You can create any kind of statue you want, but if people aren't noticing it or interacting with it in the way you want, you need to put it in a better environment. Norton Flavel's "Lucky Country" piece might just be a giant ball and chain, but it's situated perfectly on the shore at Cottesloe Beach in Australia.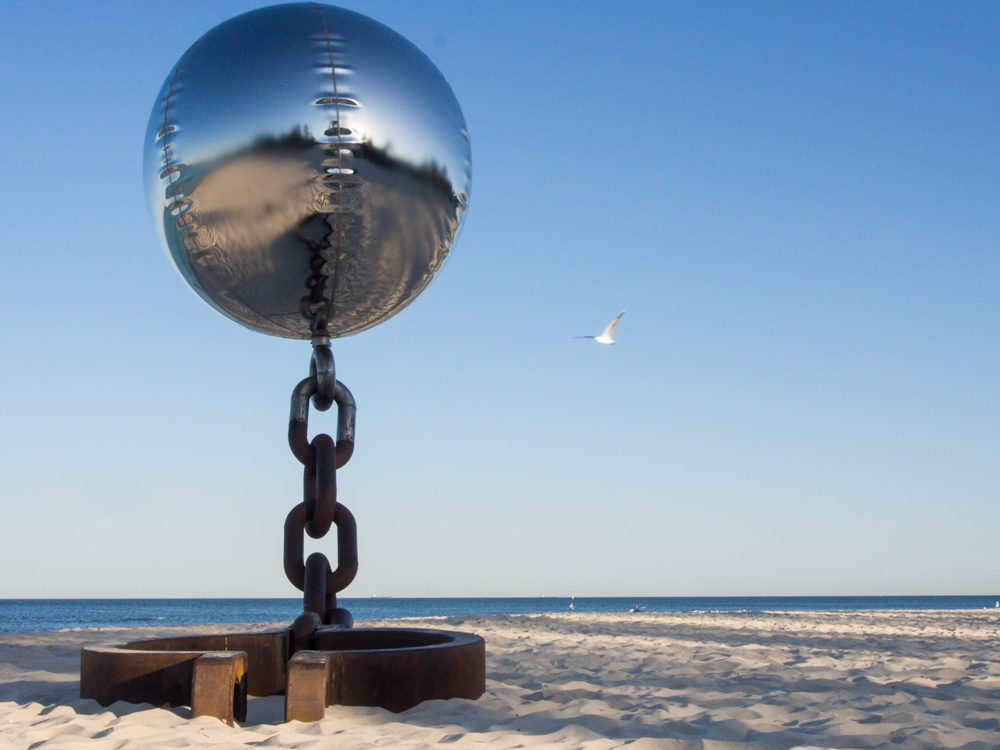 Sometimes artists can even work to manipulate structures or items that already exist within their location of choice. Take the faces on Mount Rushmore, for example, which use the cliff face that was already there as a medium. Jerzy Kedziora's "Balancing Sculpture" is another piece that makes great use of its surroundings.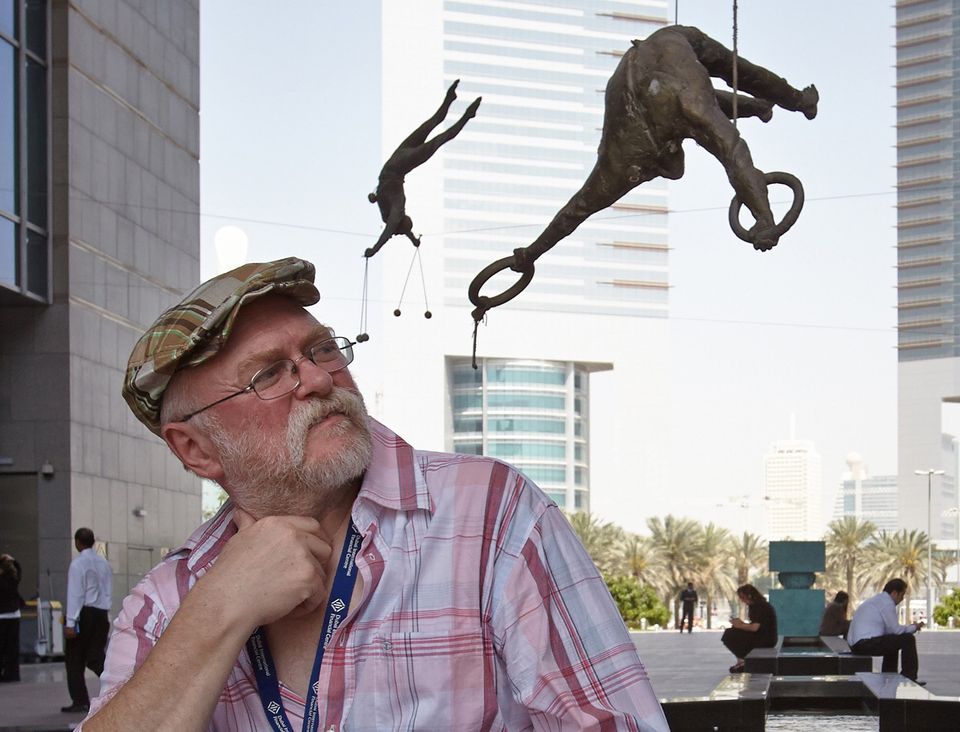 A lot of these statues have been clearly inspired by more classic works of art, so let's take a look at "The Arrows" by Gerry Judah. Created in partnership with Porsche, this statue might be more of a commercial venture than an artistic one, but the dizzying heights that the cars reach is still incredible.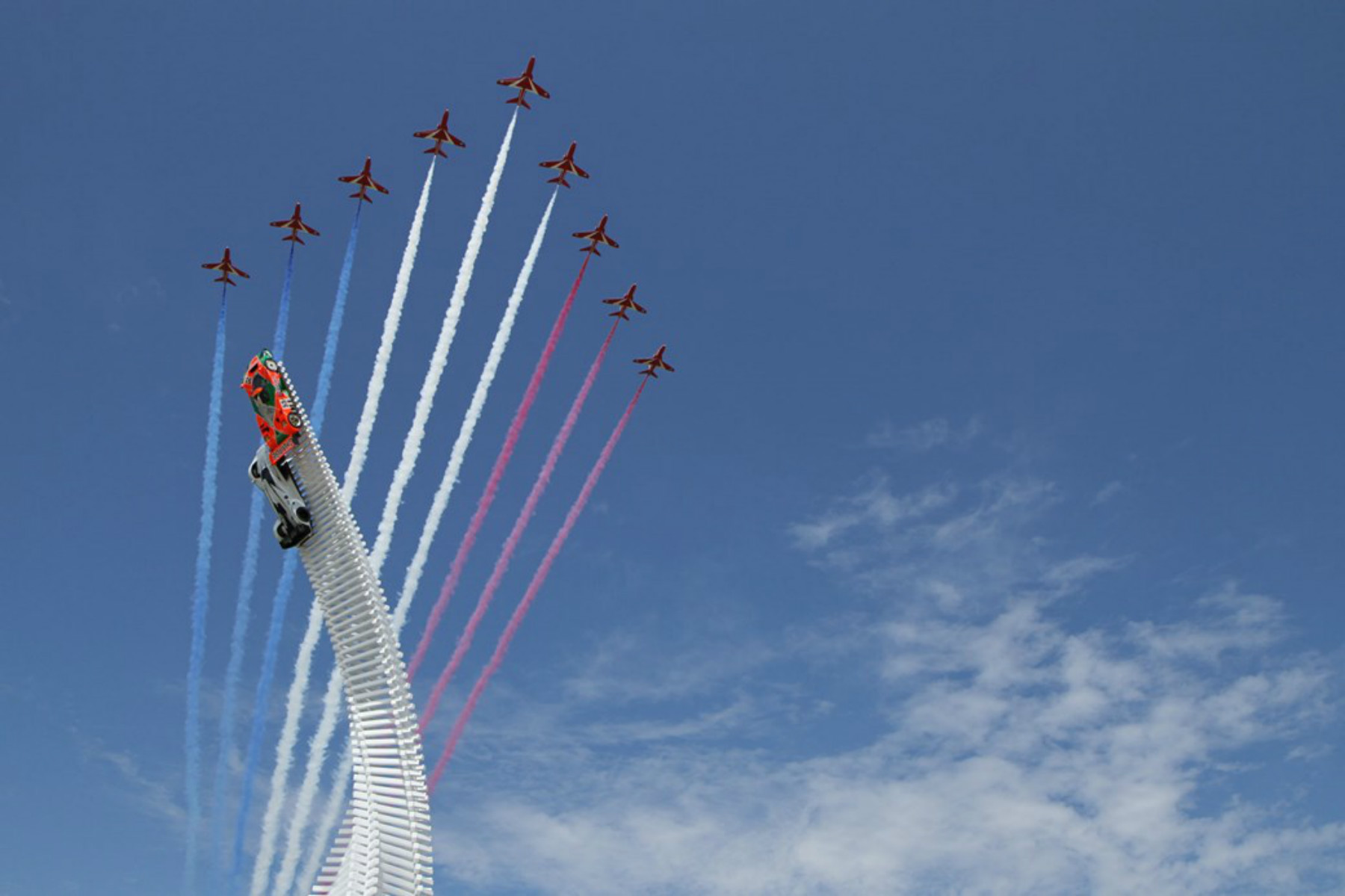 "Diminish and Ascend" by David McCracken combines the best aspects of an M.C. Escher painting with an unbelievably surreal design, in this case, a staircase extending off into the sky above a beach. I'm sure climbing these stairs is a bad idea, but look how tempting that view is! A very cool site if you ever find yourself in Bondi, Australia.

My favorite kind of sculptures are the ones that best combine nature and machinery or technology in an interesting manner. This statue of a giant golden tap, located outside of the Swiss Science Center in Winterthur, Switzerland, perfectly fits the bill. The faucet seems to be attached to a tree branch, despite its obvious size and weight.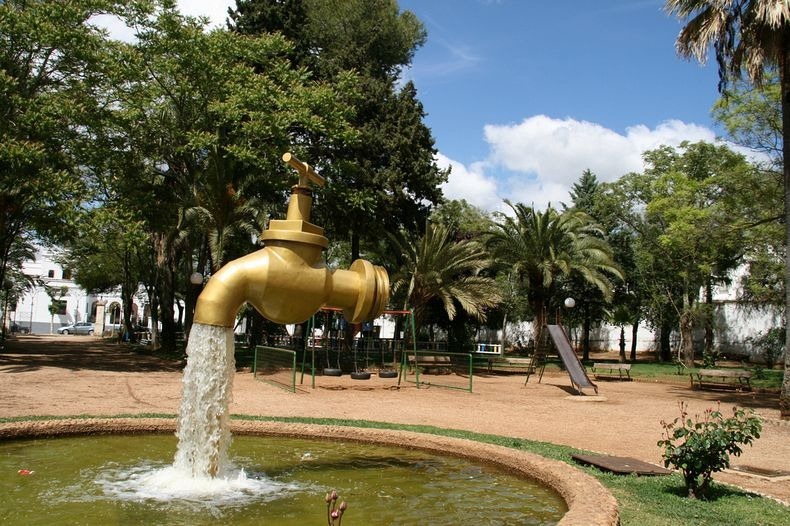 This, one of the creepier pieces on the list, is the "Quintet of Smile", which features a line of five different rocks that have been implanted with pairs of real-looking dentures. It's the stuff of nightmares, especially considering one of the heads looks eerily similar to the monster from Ridley Scott's Alien.


Other sculptures depict entire landscapes from otherworldly environments. This sculpture of a naked woman walking across an oddly-textured surface might not be super apparently interesting, but you have to understand that it's extremely tiny. As in, extremely small, considering it measures 80 x 100 x 20 microns, so about the size of the average strain of human hair.

This is "Gymnast" by Jerzy Kedziora, a giant figure held between two buildings on an incredibly-tight wire. I'm not sure if this is made out of real stone or not, but it definitely appears to be from this angle. If you ever happen across the architecturally-advanced city of Dubai, be sure to pay the Jumeirah Emirates Towers a visit.