Of all the liquors in the world, there's something special about tequila. It's tasteful, strong, and when mixed properly, can make for some of the best cocktails ever crafted. Something that helps tequila stand out is the fact that there are so many variations available. Between all the different concentrations and flavors, it can be difficult to pick out a favorite. One celebrity made her choice a while back and it surprised everyone.
The Reveal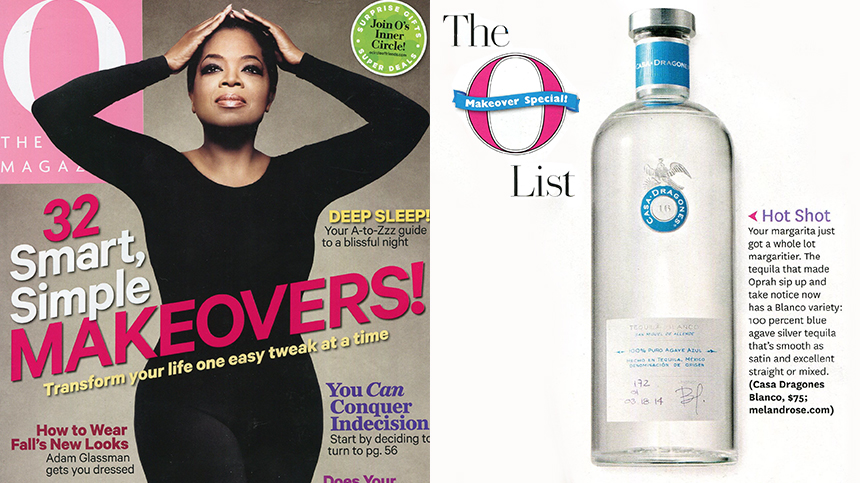 Oprah Winfrey is one of the biggest and most influential stars on the planet. She was interviewed on Facebook Live a few years ago and was asked a simple question, "Wine or tequila?" Her response was a resounding, "Tequila!" That was all they asked, but she took it a step further by requesting they ask her about her favorite tequila. She didn't pick Patron or Jose Cuervo, the brands that are most commonly named. Instead, she said it was Casa Dragones. Winfrey described the way the bottle comes packaged and added an endorsing "Dear God" when describing it. The host called it delicious and the look on Winfrey's face said all that needed to be said about this brand.
Casa Dragones
For those unaware, Casa Dragones is a small batch tequila producer. They have a deep passion to ensure they create the most exceptional sipping tequila possible. Each individual bottle is not only handcrafted, but they are numbered to showcase that commitment to quality. What separates Casa Dragones from larger tequila brands is that incredible attention to detail. Co-founder and CEO Bertha González Nieves was featured on a segment of NBC's "The Today Show" where she spoke more about the brand. The entire segment can be found on the show's official website.
Tasting Room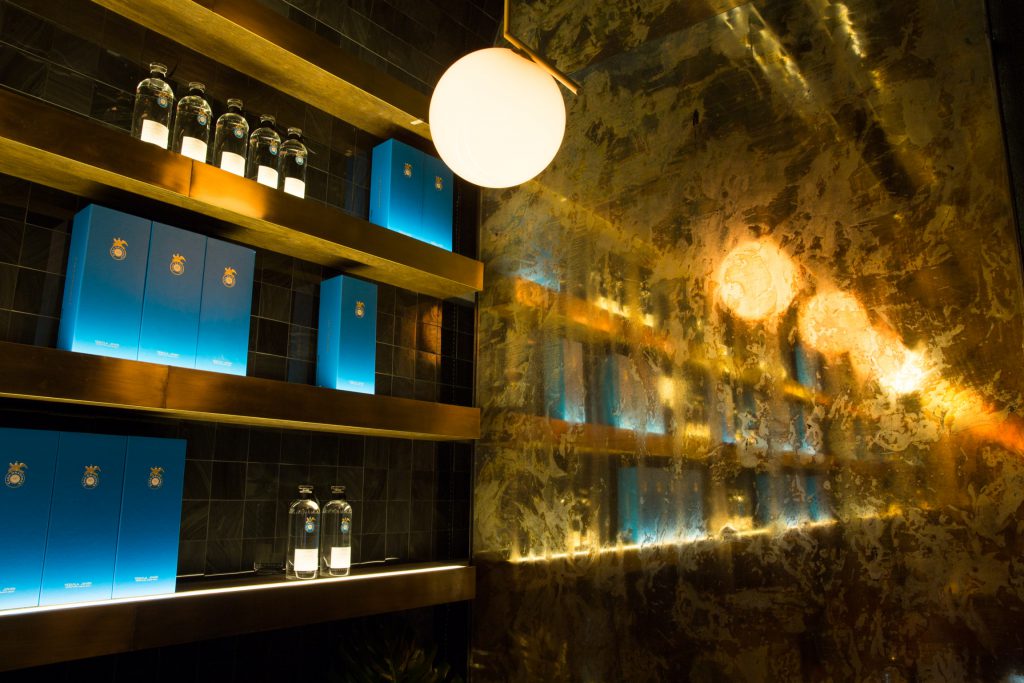 There are things that help Casa Dragones stand out more than the taste and quality of the drink itself. Take a trip to San Miguel de Allende and make a stop at the Casa Dragones Tasting Room. Located in the historic Dôce 18, the room features six seats and allows visitors to try the drink and special cocktails amid shops and restaurants. The design and architecture not only ensures an intimate setting, but it also showcases Mexican craftsmanship. The room was honored with the 2017 Special Mention for Hospitality – Bars & Nightclubs for the Architizer's A+ Awards Honoring the Best Architecture, Spaces, & Products.
The Best
Oprah Winfrey wasn't alone in praising Casa Dragones. Forbes recently named it one of the "Best Spirits and Cocktails for 2019." The writer, Adam Morganstern, noted that he would spend the year drinking his spirits neat. "I enjoy spirits that have individuality of expression, are 'comfortable in their own skin' and that have ample flavor." He followed that up by naming Tequila Casa Dragones Joven as a brand that fits the bill.