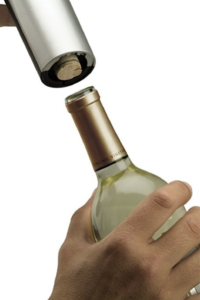 Pizzabottle.com
Is your goal to draw out the most laughs from your weekly wine tasting group? I guess this company has you covered…with their wine condoms. I guess the top of a wine bottle is phallic so again, apparently, this makes sense if corks and bottle-stoppers aren't hilarious enough for your crew of ironic binge-drinkers.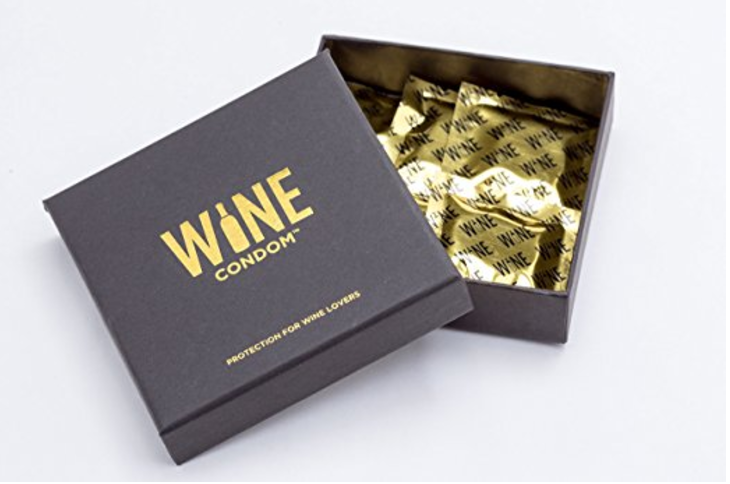 Pizzabottle.com
Still thinking about the wine bottle condoms? Well here is how they look once they are on the top of the bottle. Not exactly the same look of a condom on a dude's member, but I guess it's the same thing. Honestly, these are just stoppers that are funny but don't do a very good job of keeping the wine fresh. Plus who doesn't drink a bottle in one sitting?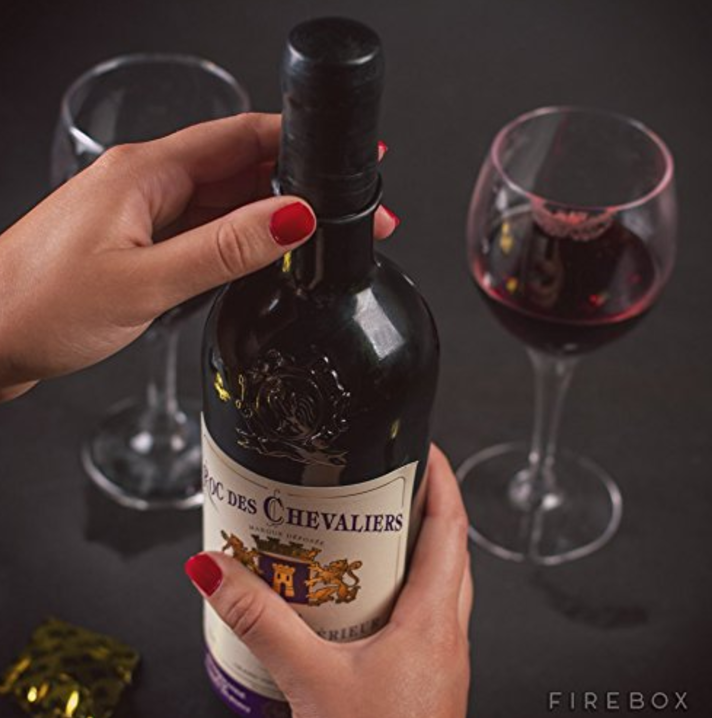 PizzaBottle.com
Next up we have some socks that are supposedly meant to hang off your girlfriend's feet as she binges Netflix shows on the couch. When you see your significant other dangling these soon-to-be-sweaty feet, you will immediately respond with a freshly cleaned glass and a recently popped bottle of cheaply made Malbec, and wander over to your darling partner and our with the ever-most graceful of pours, fill their glass and your heart at the same time.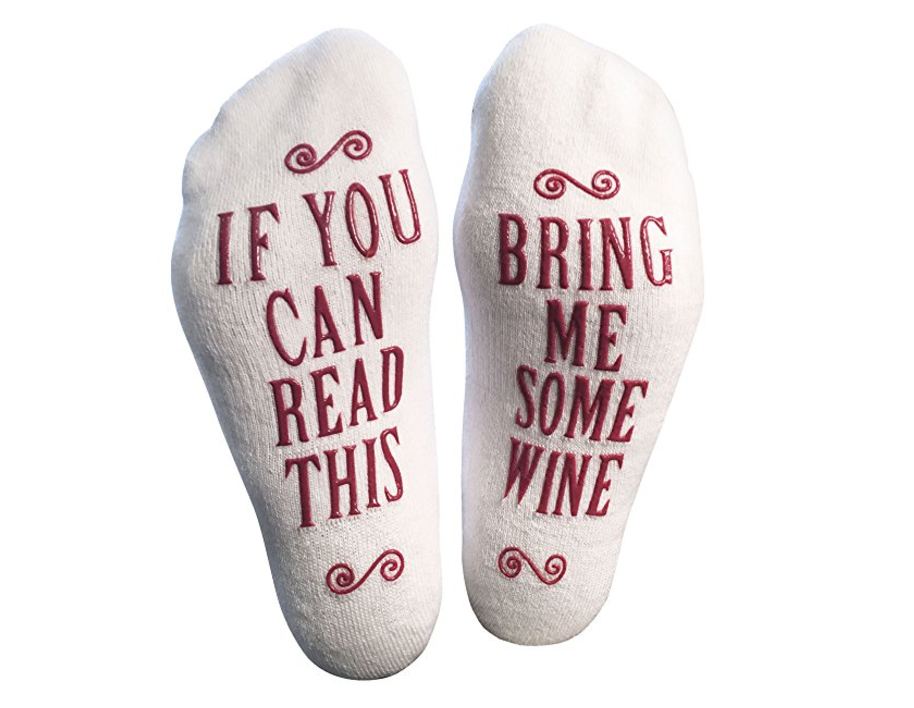 Pizzabottle.com
I assume these are just regular holiday lights that are made smaller as to wrap around your wine bottles? Unsure whether these are for recently-killed bottles or for decorating unopened bottles at a holiday party, who knows? Either way, you can certainly waste some precious time wrapping these around your wine stock.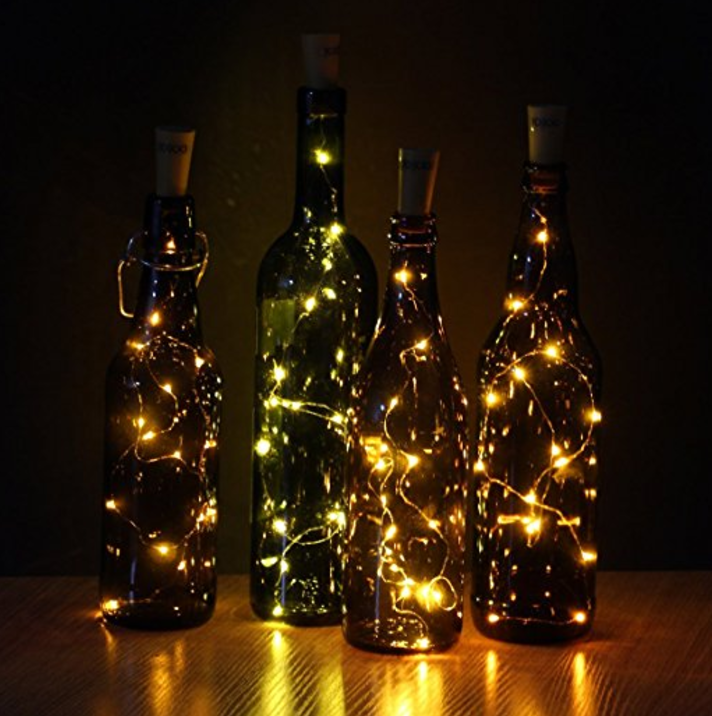 Pizzabottle.com
Here we go… a sports bra that comes outfitted with a container holding wine, plus a little spout to conspicuously slurp from. It's basically like the beer helmets that you can now only find populating the back corners of a Spencer's gift shop, but it's a bra and only for women. Unless you just like wearing sports bras.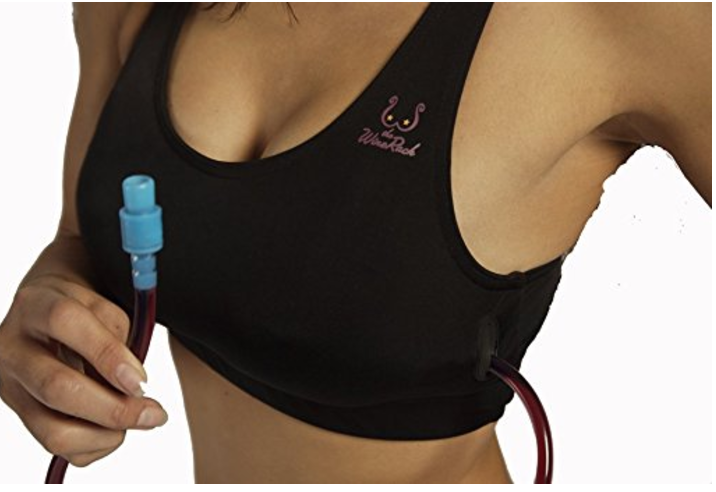 Pizzabottle.com
Complete your evening with this wine-centric version of Monopoly, complete with figureheads that look like, oh you guessed it, wine bottles! You can compete to own every wine and absinthe bar on your block and kick all those other wine-guzzling freaks to the curb.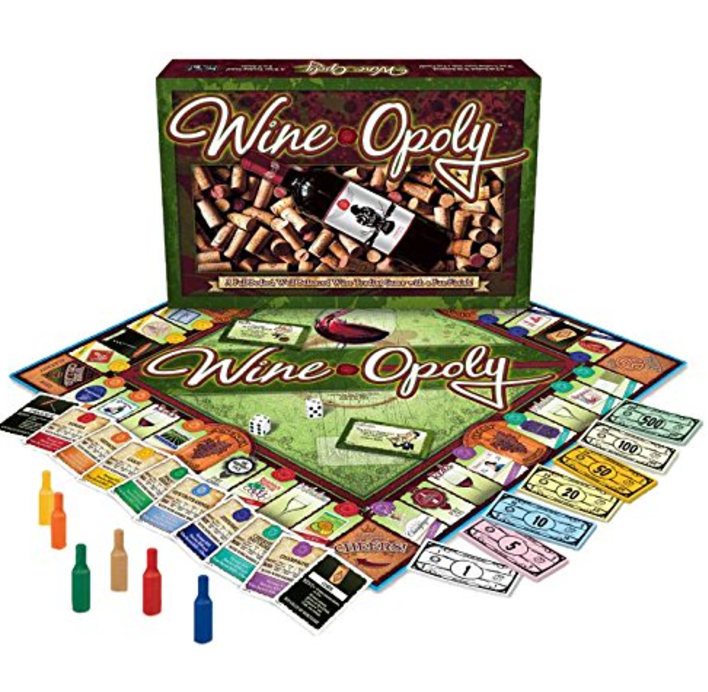 Pizzabottle.com