The French Have Been Building This Incredible Medieval Castle For 20 Years Now Using Only Medieval Techniques
To put this  into perspective, lets say you started work on the reconstruction of a castle at the bright and ripening age of 21. You put in years and years of hard work and before you know it, you're done with work and you're now 46 years old, quickly approaching 50! Would you consider such hard work worth it or no?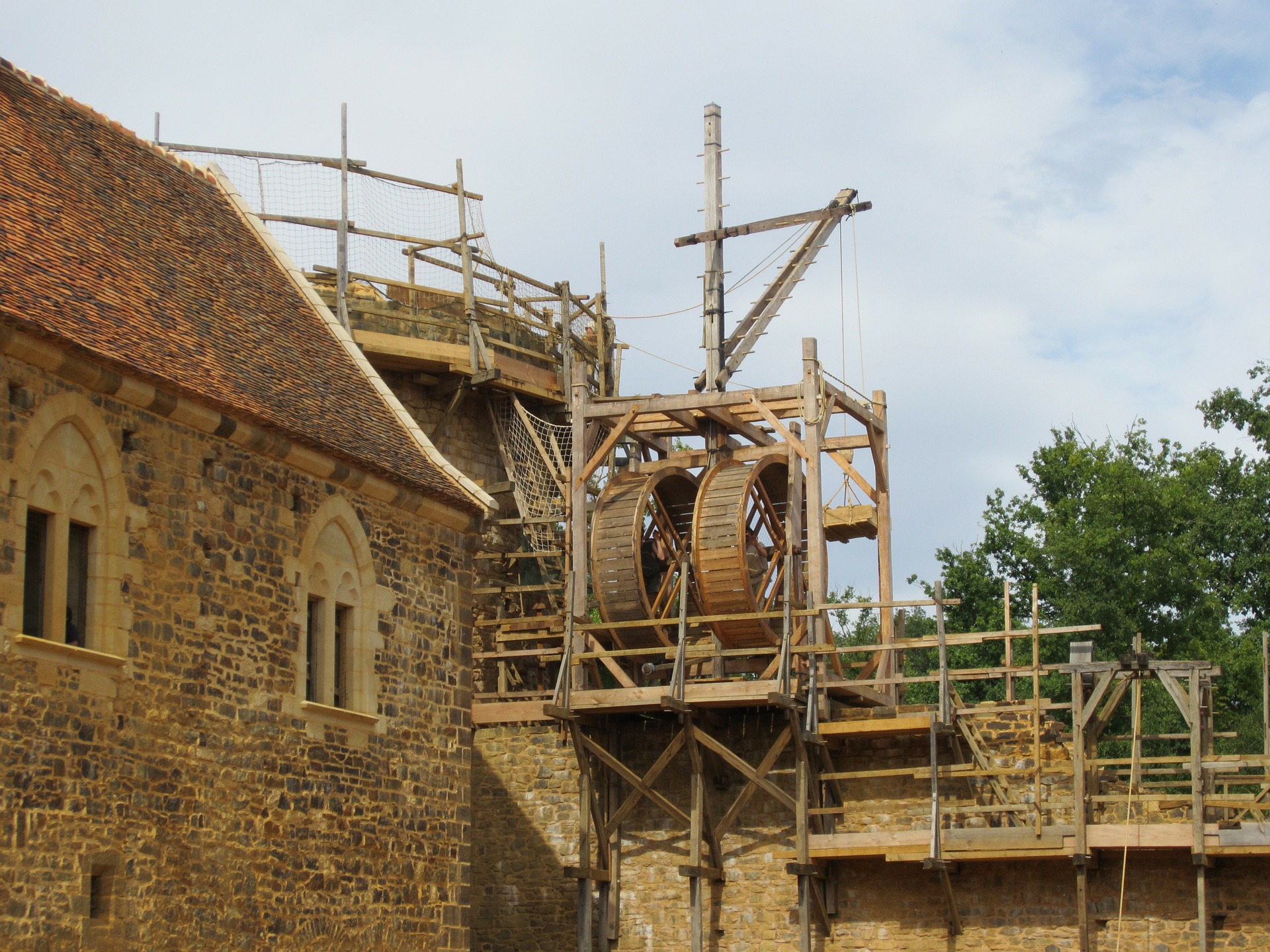 Pixabay
These days, that's a long time to take building something, but that's because this is no ordinary construction job. This is the recreation of a lost 13th century castle which began construction in 1997 using only the techniques and materials used in the Middle Ages. With a completion date estimated sometime in the 2020s, welcome to the time-warp that is Guédelon.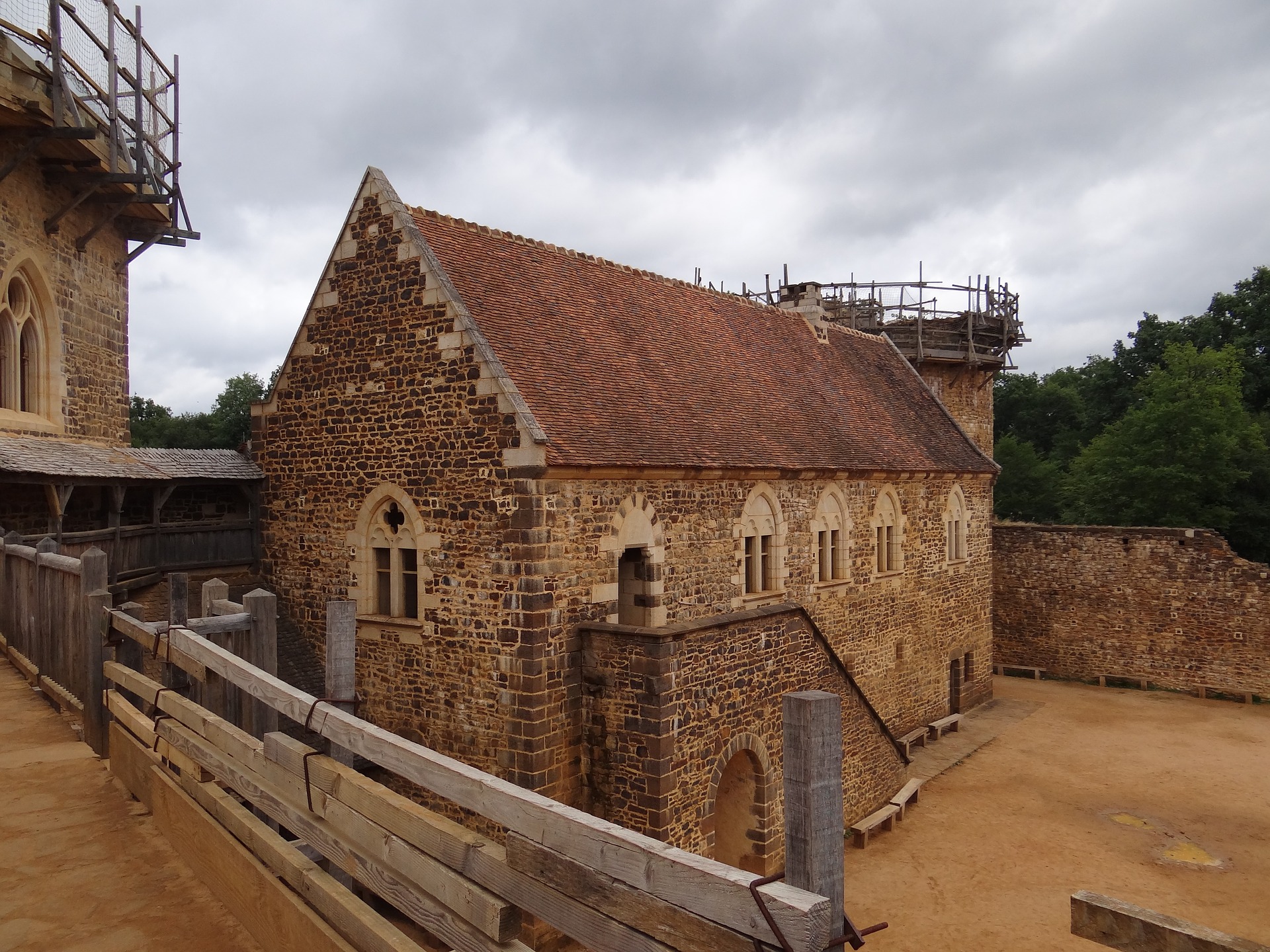 Pixabay
It all began in heart of Burgundy with one man, a crazy idea and an incurable passion for historic buildings. In 1979, Michel Guyot bought a derelict castle called Chateau Saint Fargeau. During the extensive restoration process, an archeological team hired to survey the property discovered the remains of a medieval castle buried within its the red brick walls.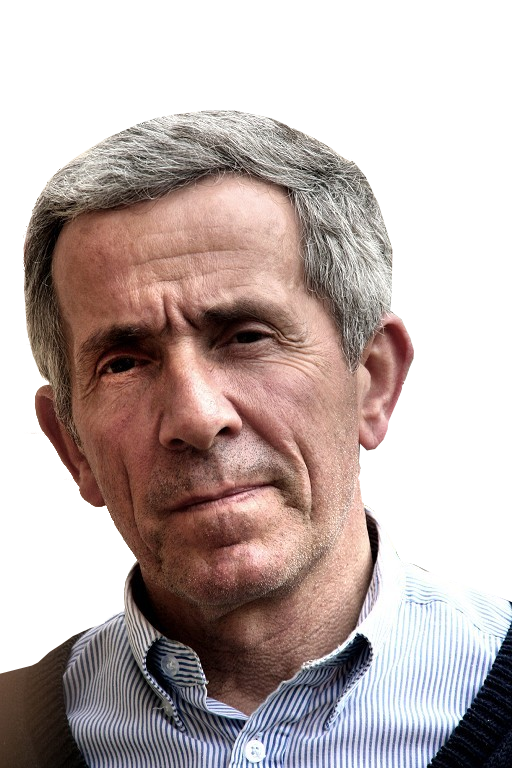 Moyenagepassion.com
It was this discovery that inspired Michel to re-create the lost medieval castle from scratch, just like they did back in the day! Thirteen kilometers away from the Chateau Saint Fargeau, which he opened up to the public in order to fund the initial stages of his crazy new project, Michel found the perfect site for it.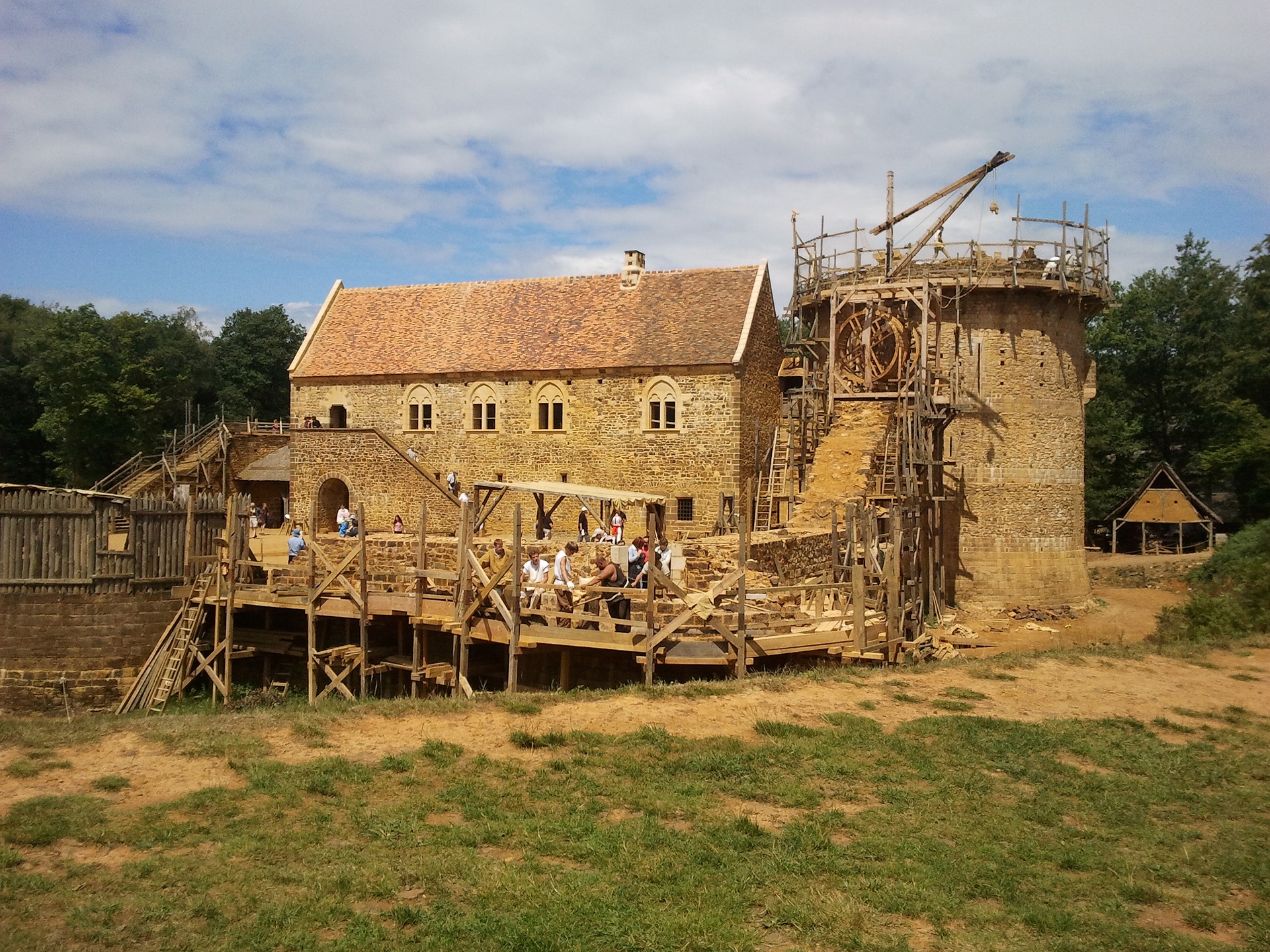 Pixabay
Located next to an abandoned stone quarry in a large forest, with a pond close by, the land presented all the resources he and his team would need to successfully time travel back to the Middle Ages and begin building Guédelon. But it wasn't enough just to use medieval construction techniques, materials and tools.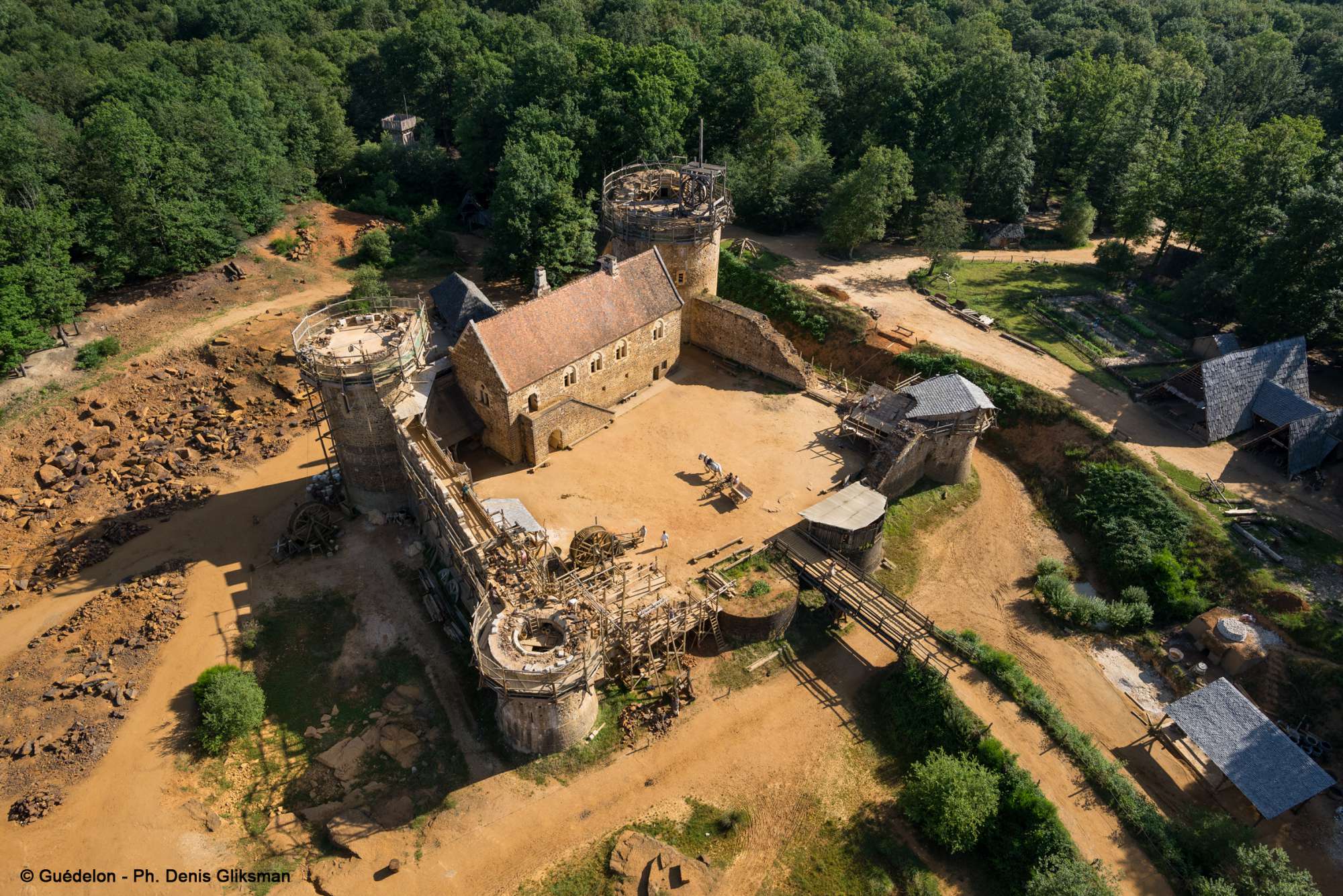 Guedelon.fr/Ph. Denis Gliksman
For Michel Guyot the project had to go full on "Game of Thrones", from the period costumes, diet and lifestyle adopted by the builders and craftsmen to the "horses-only" policy used for transportation around the site. Apparently, authenticity at Guédelon is a big priority. Why?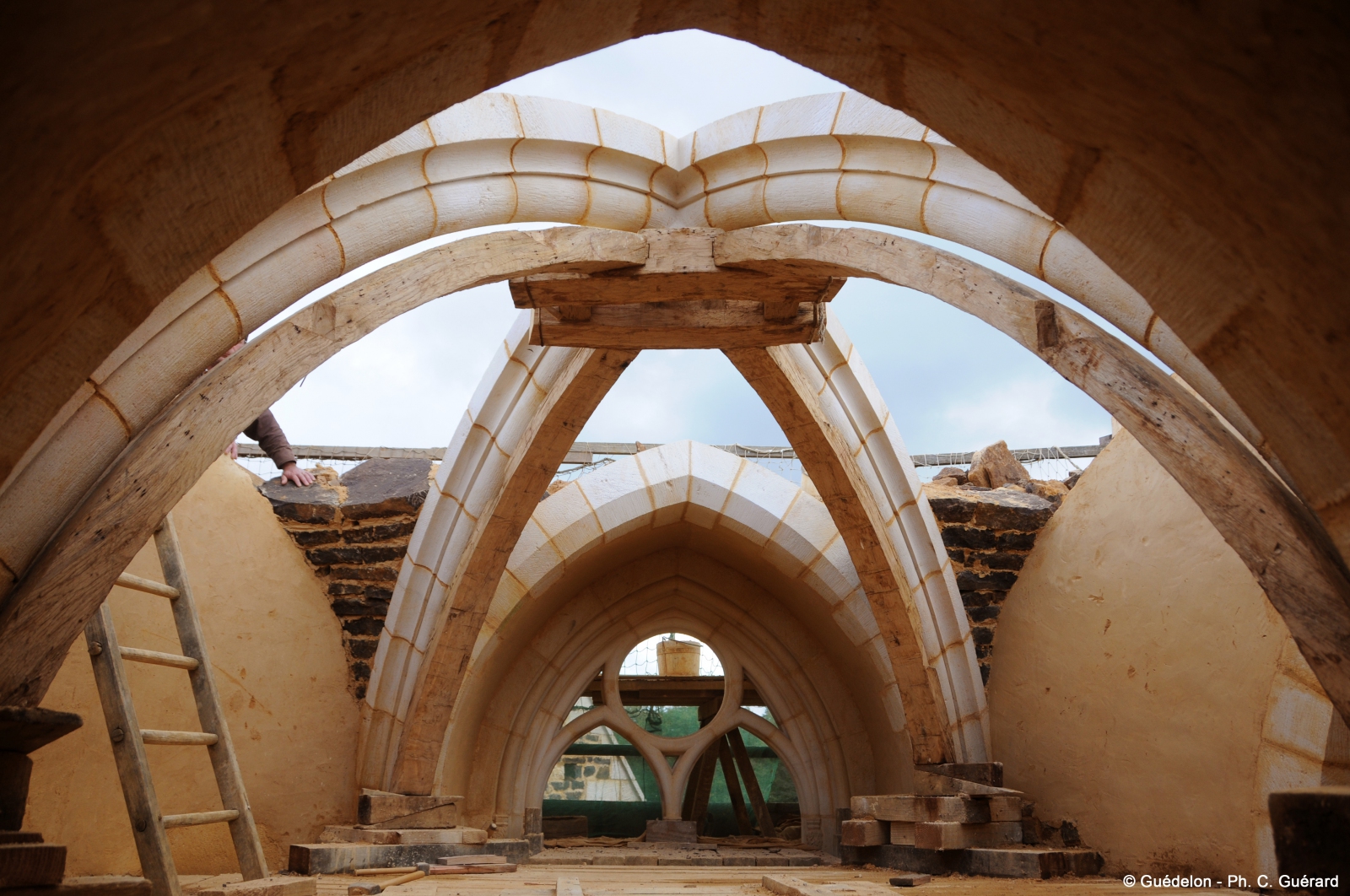 Guedelon.fr/Ph. C. Guerard
That's a perfectly reasonable question.
It all boils down to a rare practice called "experimental archaeology", which is pretty much the only way to truly understand and investigate how they did things back then. And this is certainly the world's biggest archeological experiment ever attempted. It's a hands-on approach of rediscovering old forgotten skills and learning exactly how to use them rather than merely relying on theories.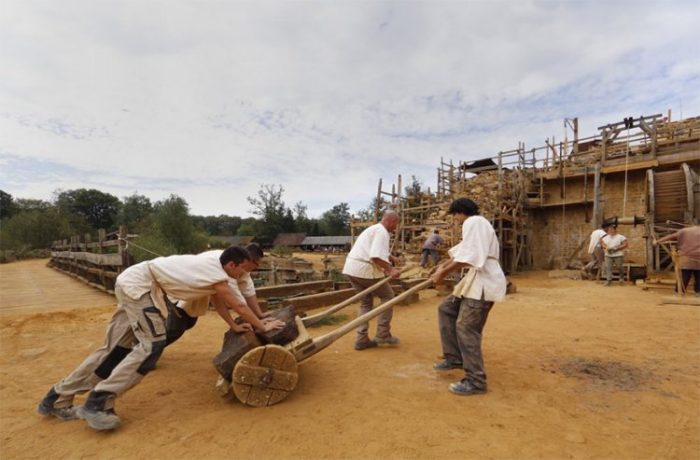 Jacky Naegelen via Reuters.com
Experimental archaeology is a living analytical process used to re-create aspects in part or in whole, of ancient societies in order to test hypotheses or proposed assumptions about that society. It attempts to observe a modern manufactured replica of an ancient site based on the discoveries of items from the archaeological record, in a controlled environment where archaeologists can test and re-test their theories about the lost society.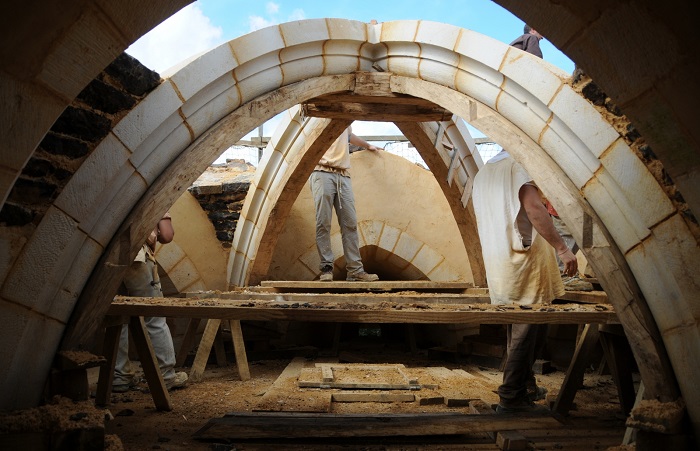 goodnews.ru via novate.ru
Very often there are only a few artifacts discovered at an archaeological site. There may also be remnants of buildings and other structures, but as a whole collection the absence of a full complement of items limits understanding of the site and therefore the archaeologist is required to guess the missing pieces. By 'missing pieces' we mean, for example, that at Stonehenge, megaliths have been moved from their source and placed in an upright position.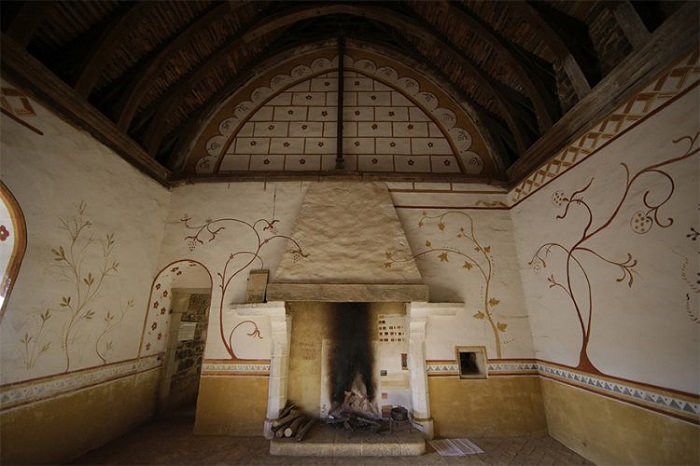 Jacky Neagelen via Reuters.com
There has been no mechanical type tools ever discovered that would clearly indicate how the stones were transported or how they were fixed in upright positions. Without the hard archaeological evidence archaeologists can only guess at how it was done. In scientific circles such a guess is called a hypothesis.
Archaeologists attempt to recreate the exact ancient conditions using only the same known materials available to the ancient culture. This method of experimental archaeology uses a variety of techniques, methods, and approaches to test the theories but all methods have the one goal: to advance an idea and to test its validity.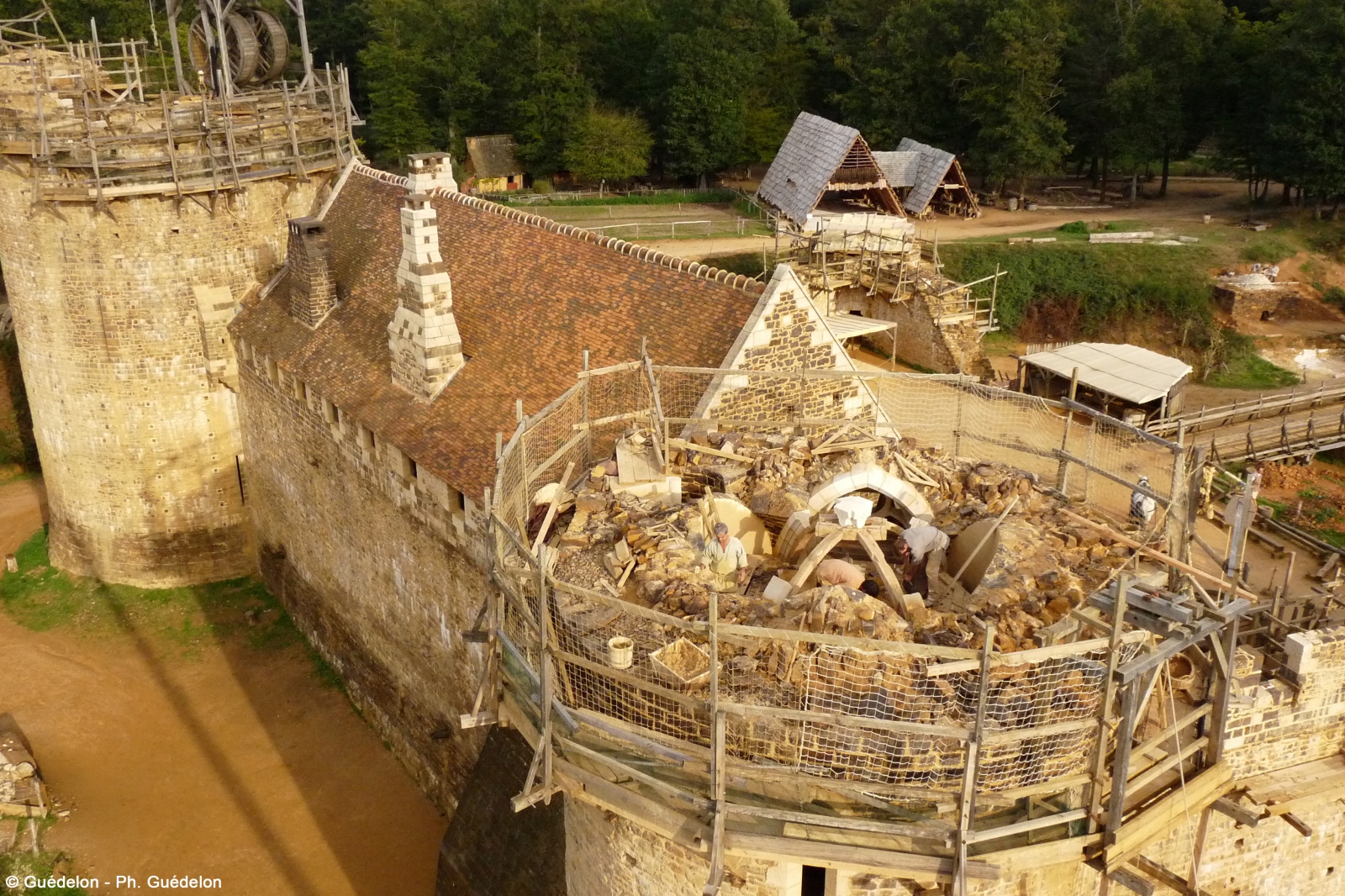 Experimental archaeology has two distinct variants. The first is called historical re-enactment and it is an artificial re-creation of a past culture (or part of it) and the testing of all of the many theories about building construction, transport systems, weapons, metals, ceramics, use of fire and so on. The second variant is known as living history, and it requires archaeologists, usually coupled with anthropologists, to find a similar modern group of people living in and under the same types of conditions of the ancient target group, and to live with, or at the very least, to observe and study that group in order to determine the hows, whats and whys that are unstated in the archaeological record.
Historical re-enactment is the most common form of experimental archaeology and by far the most profitable for researchers as tests can be repeated and small adjustments made in a suitably controlled manner to yield scientifically valid results. So now that you have a very clerical view of this archaeological method, do you feel vastly superior, cognitively, to your friends, family, and co-workers now?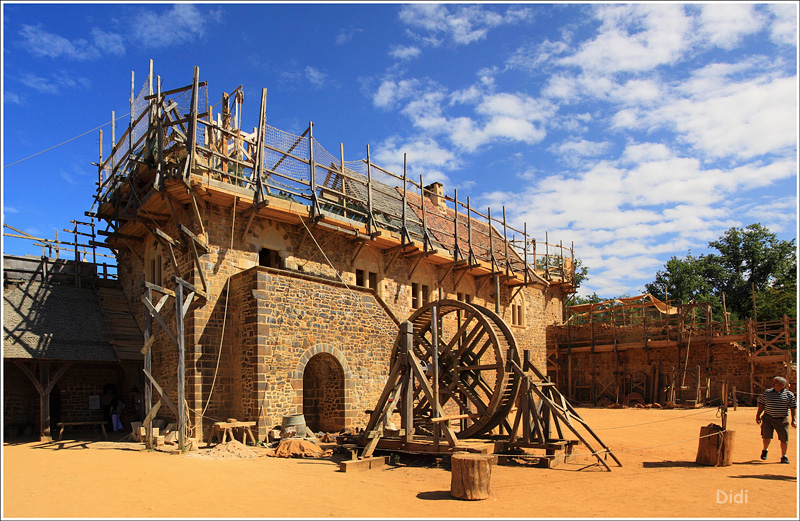 Didi Massoud via Trekearth.com
At Guédelon, there is a team of over 50 people committed to these old near-extinct trades, including quarrymen, stonemasons, woodcutters, carpenters, blacksmiths, tile makers, basket makers, rope makers, carters (and horses), all working together year after year to complete the castle. The team is of course employing techniques that they're already specialized in, but also learning and re-discovering new things to add to the history books as they persevere on this epic journey into the past.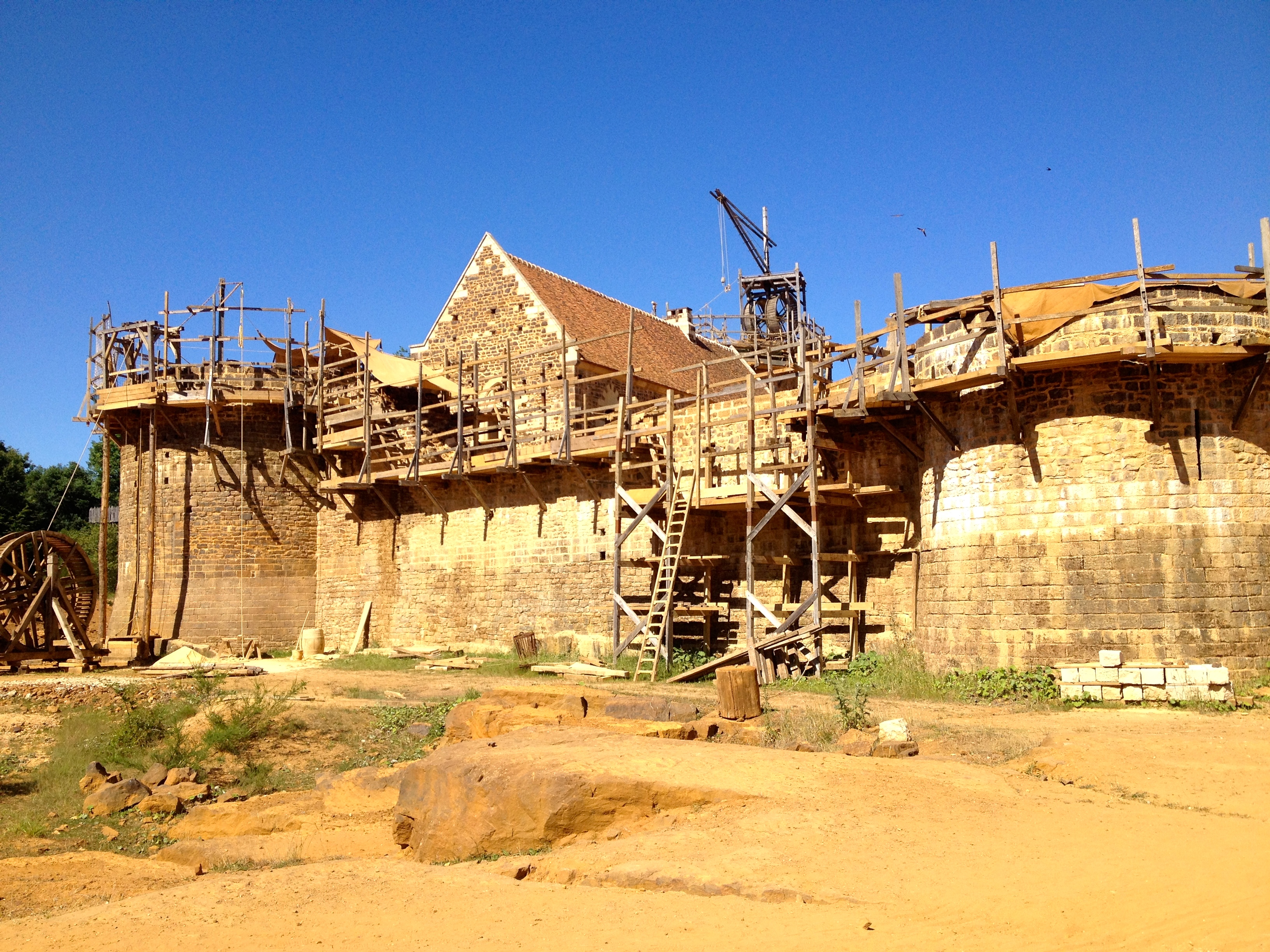 Ahursch.Wordpress.com
But nature is slowly taking over the grounds, covering up its rich history that traces all the way back to the 13th century. In the 13th Century, the wealthy Bauçay family owned its ground. They were not royalty, but reported directly to the king and had strong ties with those in power.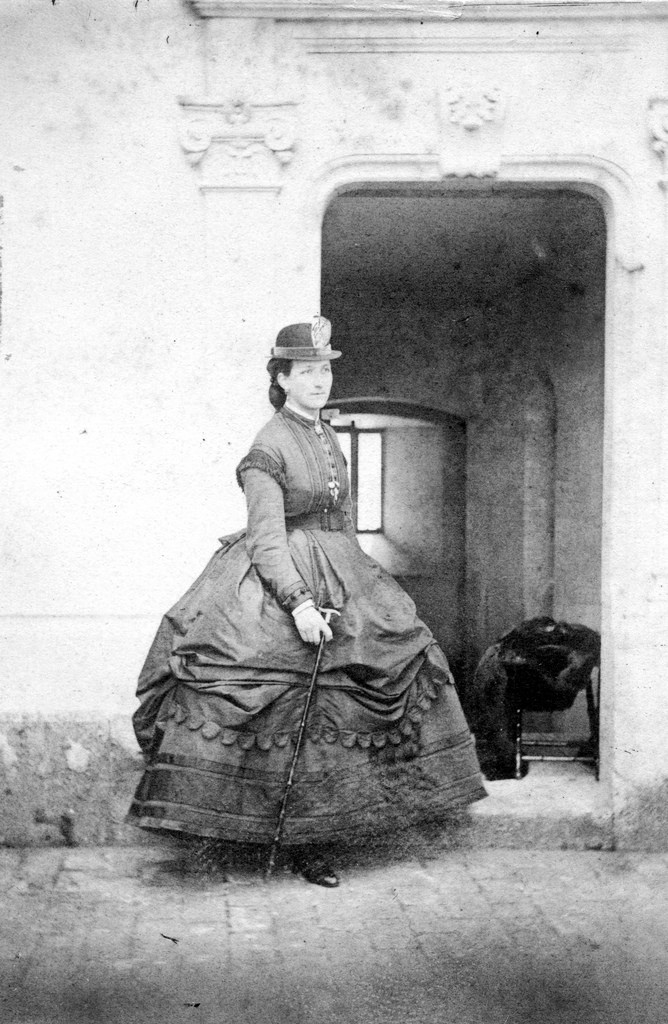 J.-C. Curtet via Flickr/hiveminer.com
The French lost control of the castle in the Middle Ages when it was taken by England. After the French regained the property it became famous for illustrious parties for royalty and the wealthiest lords of the nearby lands. After the French Revolution the castle went through a series of new landowners and investors.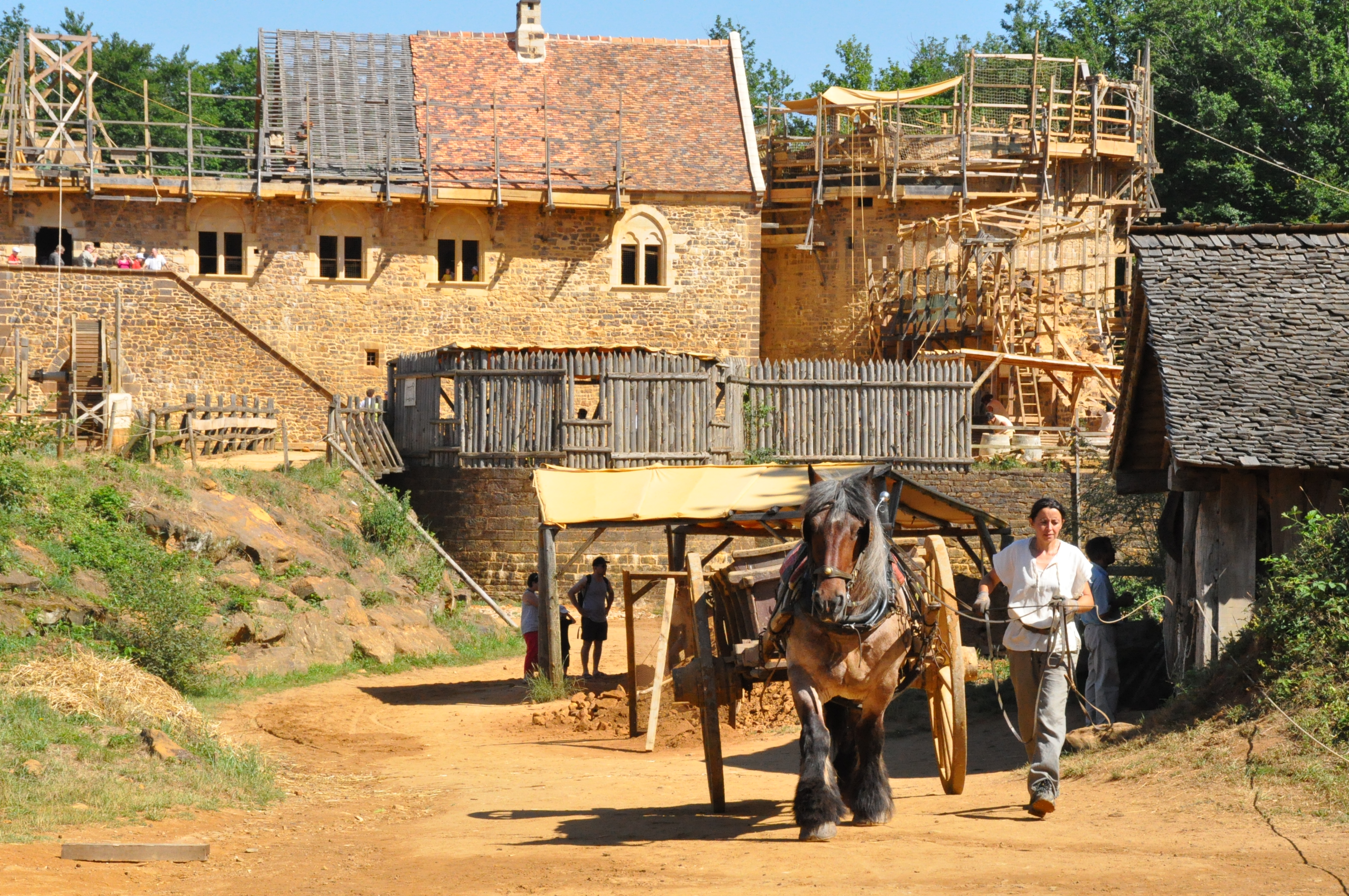 Pinterest
Then in the winter of 1932, a fire nearly destroyed the castle, after Baron Lejeune Edgar installed central heating. A French newspaper reported that what was lost in the fire was irreplaceable – a valuable library, antiques, and valuable paintings were all scorched. The chapel, the outbuildings and the dovecote were the only parts of the castle that remained untouched. Then in 1981, a former math teacher named Marc Deyemer stepped in, determined to restore the castle to its former glory. But his project came to a halt when a French bank, Crédit Lyonnais, purchased property surrounding the decaying castle, and threw up a bunch of red tape. However, he was not alone in his quest.
Today, fearing that the amazing castle will be lost to the elements of nature and time, a preservation foundation is seeking partners to spread the word. Preservationists are pressing forward with petitions in hopes that they can raise awareness for the fate of this beautiful structure, so they can repair the historic castle back to its original glory.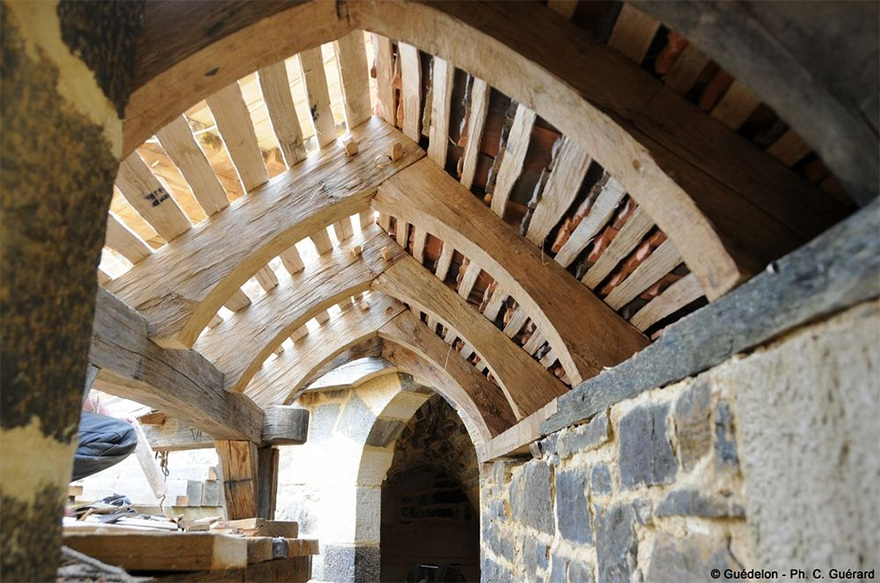 Guedelon/Ph. C. Guerard
The castle is styled on typical French medieval chateau-fort, modeled on designs from the 13th century, and is being built using techniques and materials available to masons and builders 800 years ago. The Guedelon project has now become a tourist destination, and employs dozens of workers. Again, the castle is due to be completed in 2023 so patience is required.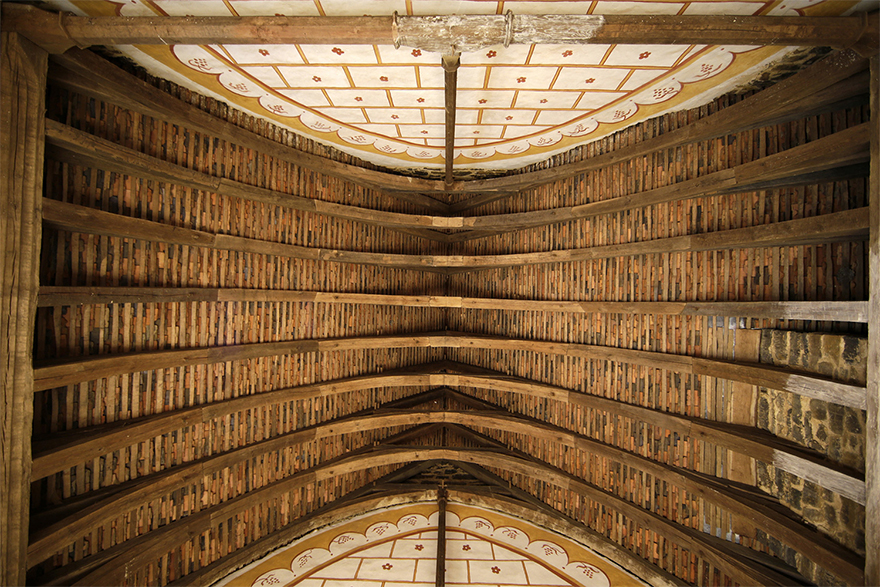 Jacky Naegelen via Reuters.com
After initially being funded, the project is now financed by the roughly 300,000 tourists who visit each year to see the castle slowly come together. Hundreds of people also come each year to work on the project. This year, the masons are working on parts such as the western corner tower, the western curtain wall and chapel tower.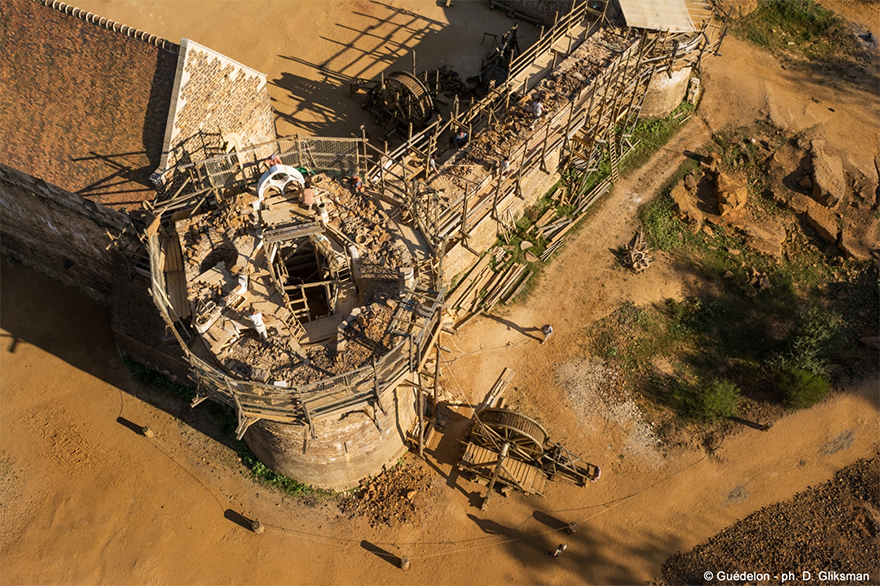 Denis Gliksman/Guedelon
"I don't like using electric tools, except perhaps drills, so when I came here, I found the use of hand tools was natural," said retired Briton Nick Platt, who is spending two weeks at the site to improve his building skills. "But the saws that we use are very, very different and initially quite cumbersome to use. But now I find they are eminently perfect for the job."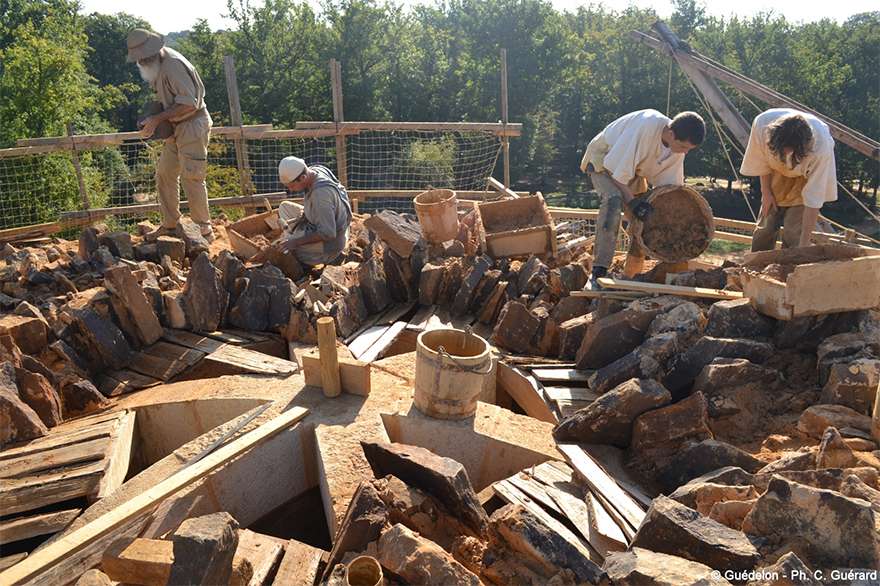 Guedelon/Ph. C. Guerard
As it takes time for people to adapt to the ancient building methods, Guedelon is being built at half the pace that medieval castles typically took, with those behind the project anticipating at least a further 10 to 15 years of construction. They also hope to expand by building a medieval village in future. "It's hard to imagine that in the Middle Ages it could come about like that," tourist Nathalie Bonis said. "It allows future generations to imagine what our ancestors were able to do."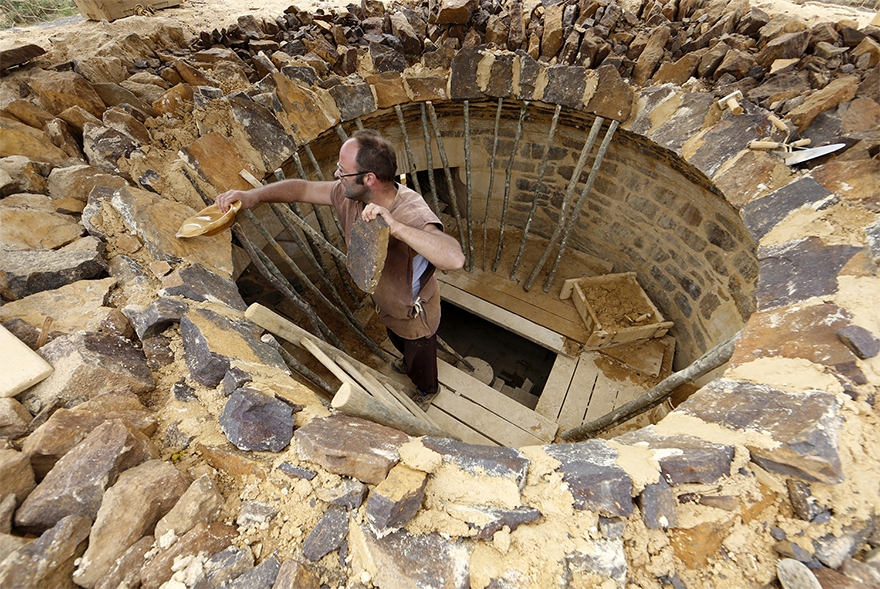 Jacky Naegelen via Reuters.com
So what're your feeling son the reconstructing of this castle from the Middle Ages? Do you think this is an important part of civic historical restoration or a very laborious attempt at generating revenue through a fantastical PR campaign? Will anyone in France care or will this help further future projects aimed at recreating long-past histories?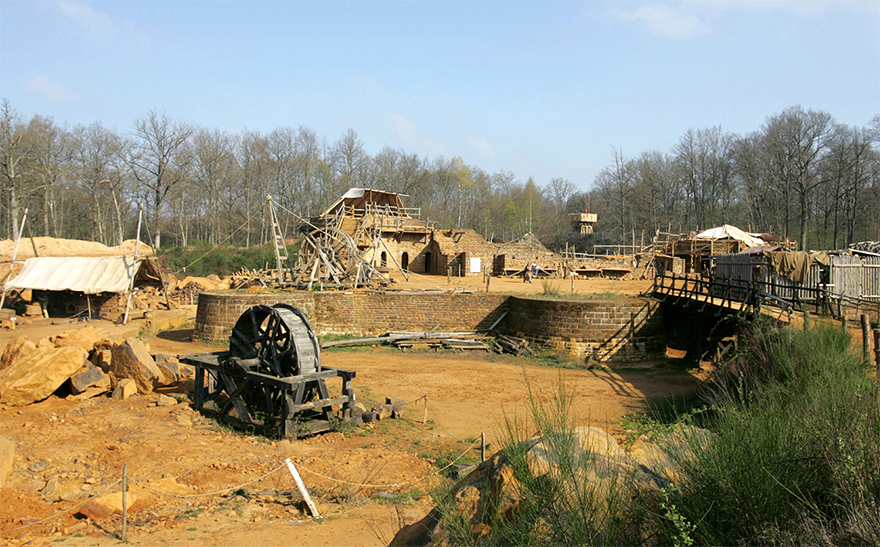 Jacky Naegelen via Reuters.com