Adorable Dog Comforts Upset Man At Airport, And Then They Find Out The Man Just Lost His Dog
Dogs are affectionately known as "man's best friend." That's for a very good reason, as they're typically among the most loving animals in the world.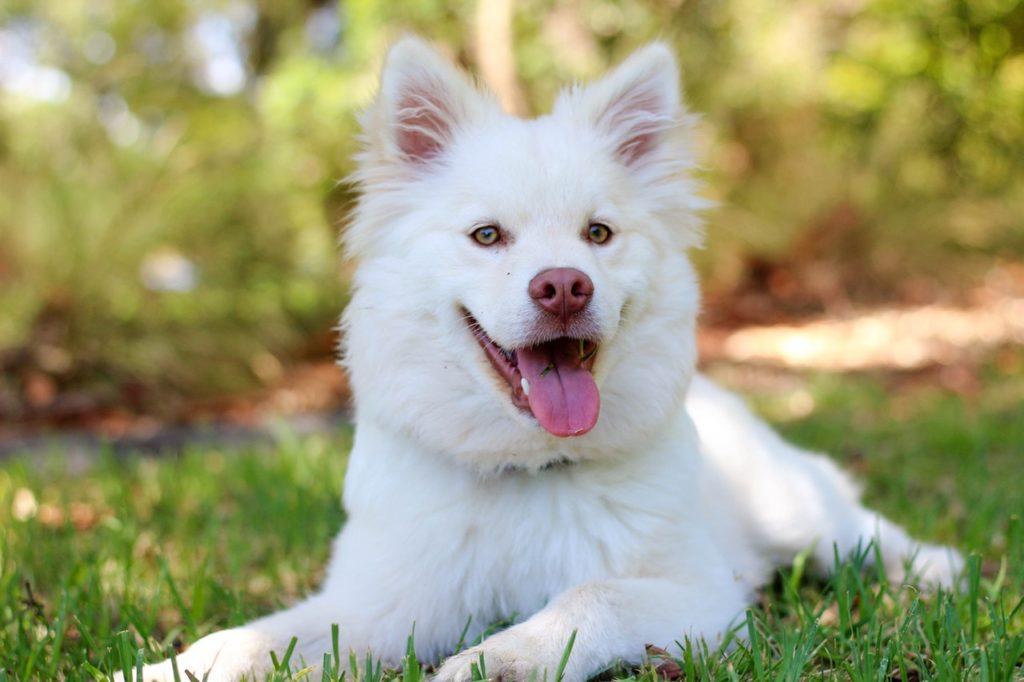 That goes double for when the dog is someone's pet. They absolutely love their owners with everything they've got, jumping around when they see them, cuddling together, licking their faces, etc.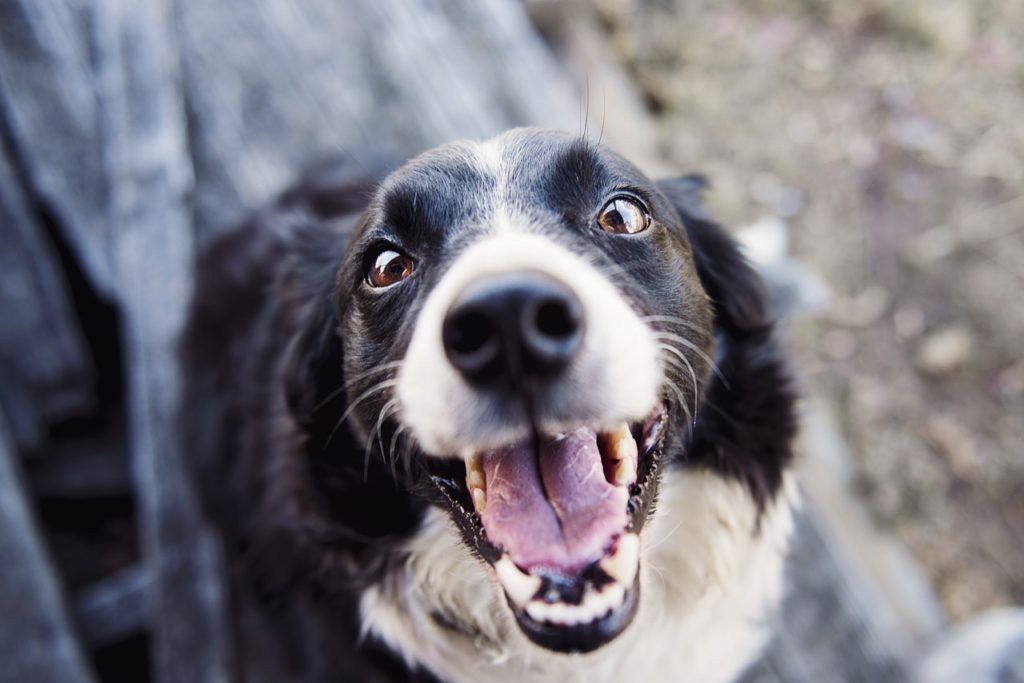 However, their love isn't just reserved for their owners. Dogs can sense when any human needs comforting, and will sometimes go out of their way to help.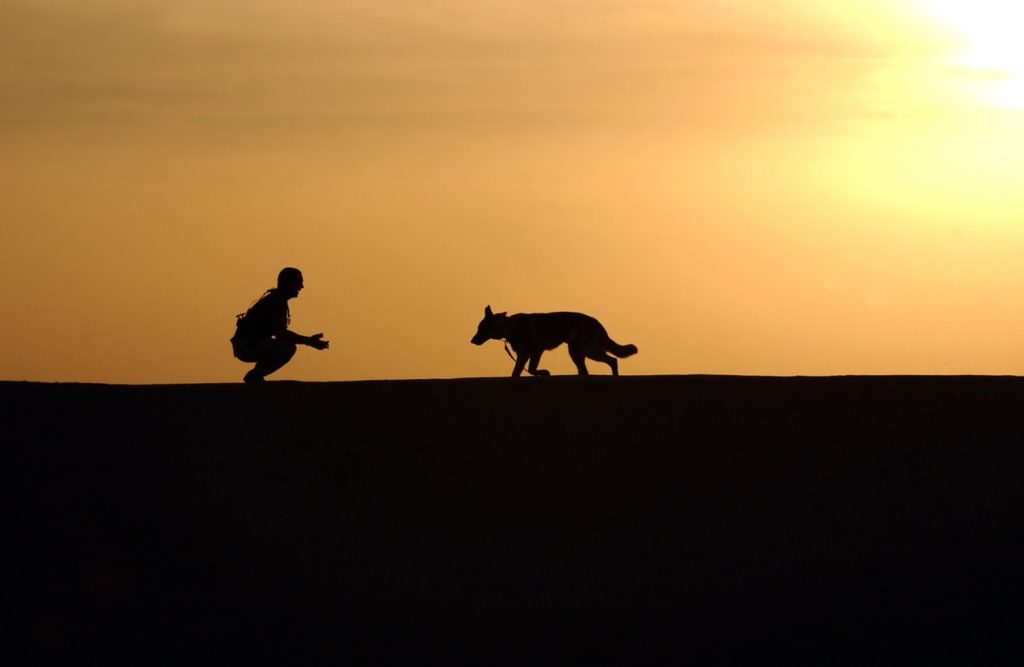 That's where our story begins. A corgi, one of the absolutely cutest breeds of dog, has gone viral for how she helped an upset man at an airport.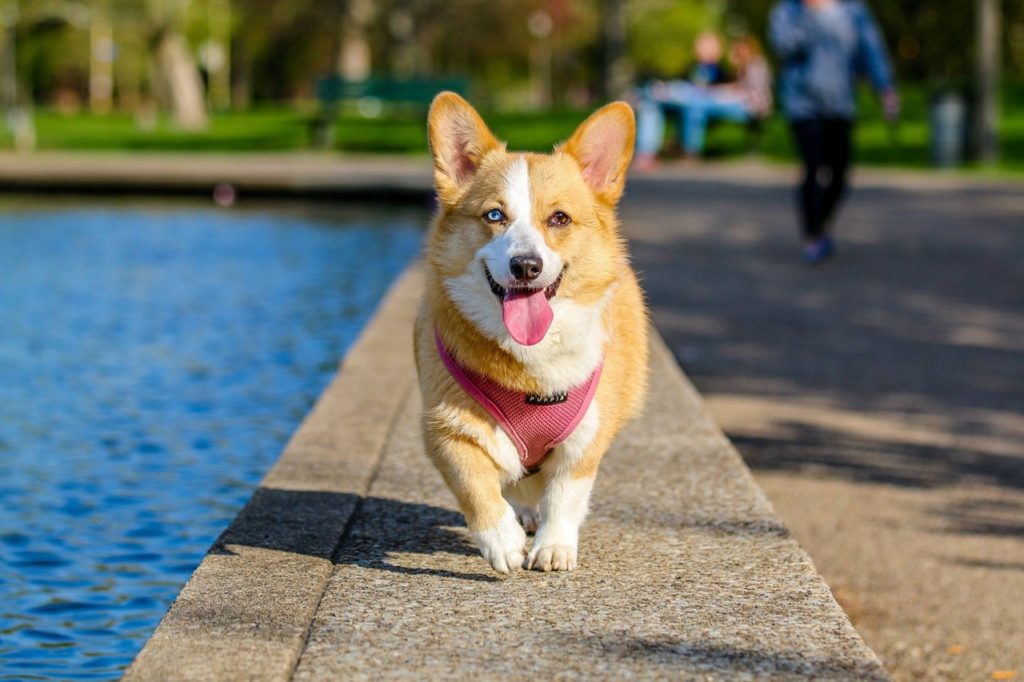 Just before turning eight, Cora the corgi was rescued from a backyard breeding home this past July. During her lifetime, she'd given birth to 15 litters, which took a serious toll on her body.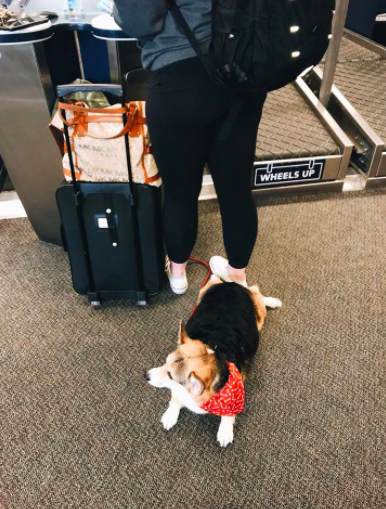 In that final litter, only one puppy managed to survive. Her family decided that it was, unfortunately, time for her to go. The sad thing about it is that she had never seen real affection before.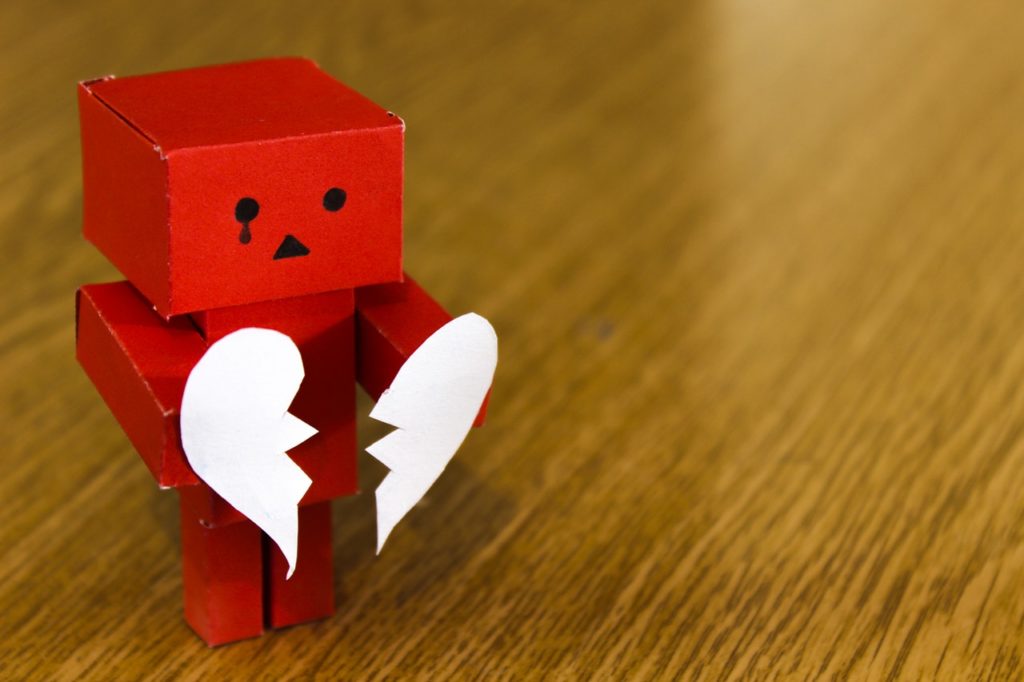 Despite a lack of love in her life, Cora loved interacting with people. Madison Palm stepped in to foster Cora, but quickly fell in love and changed her mind. She decided the only thing she could do was adopt Cora.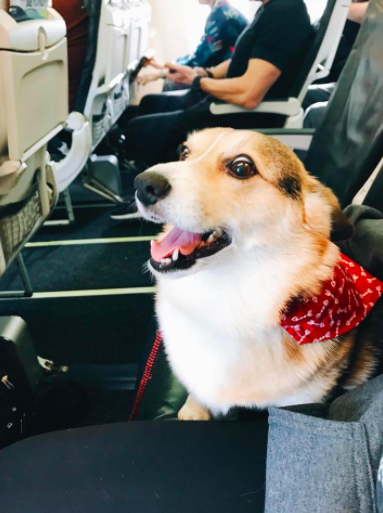 Due to Cora's love for interacting with everyone she comes across, Madison chose to get her trained as a therapy dog. "Cora's personality is so amazing, she's a lover," said Madison.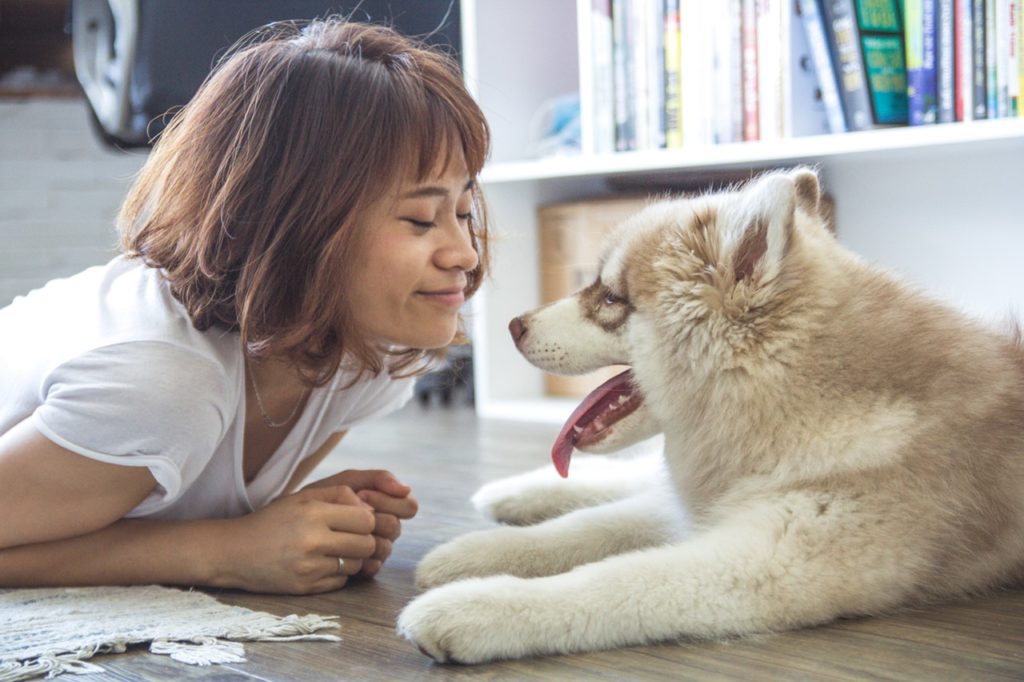 Madison also said if she's not available, Cora will find the next closest lap and nudge your hand until she's being pet. That's not exactly what you'd expect from a dog who was purely used for breeding purposes in her past.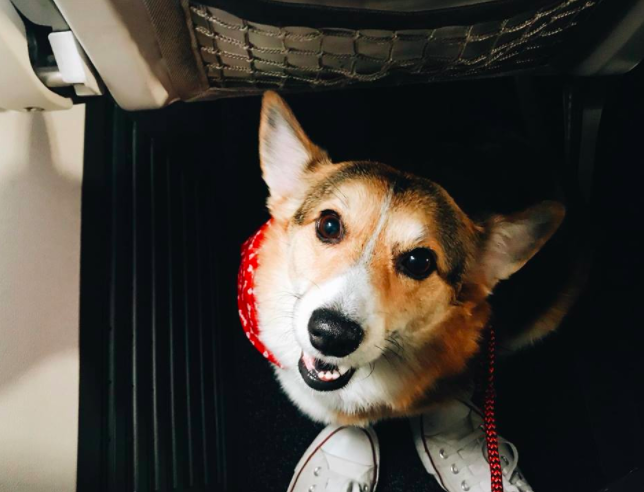 That love of interacting with people is what led to her special moment at an airport. Cora was traveling with her new mom and their flight was delayed.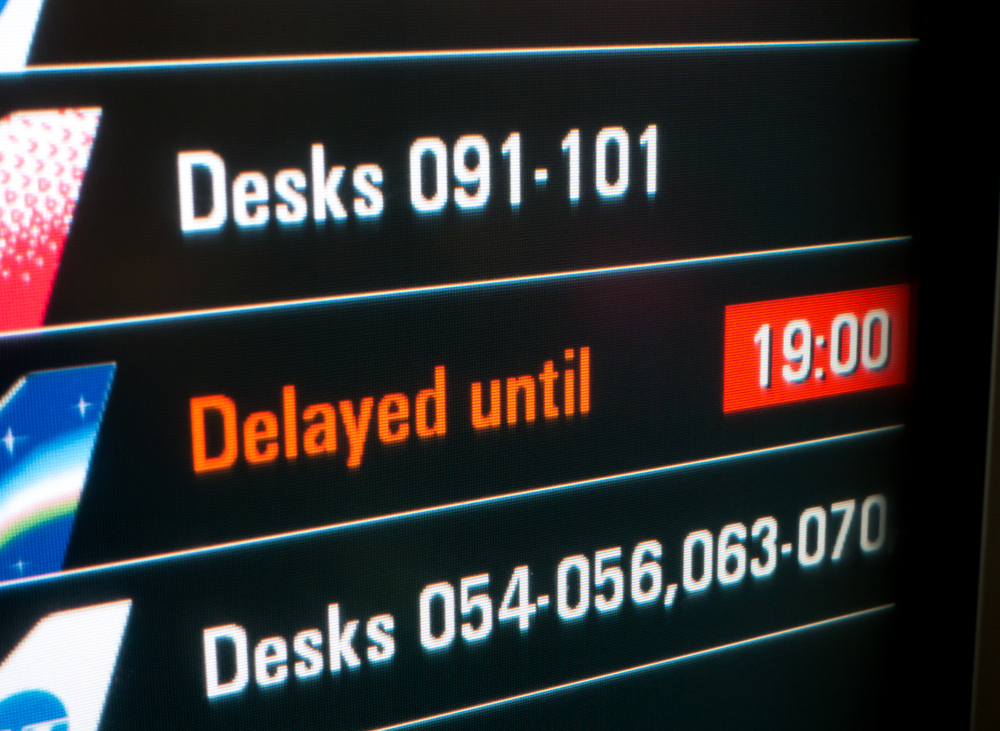 They had to sit and wait in the lounge for their flight. While there, Cora walked around to say hi to everyone and give them tiny little nudges of love.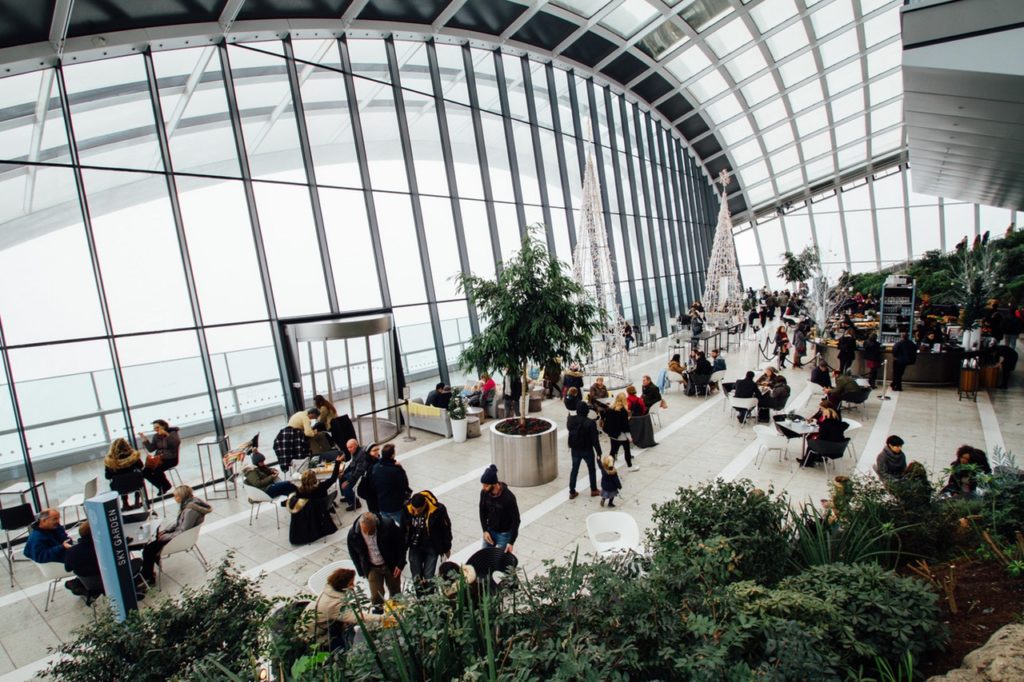 When that got tiring, Cora plopped down to take a nap, so Madison released her leash. Madison got up to get a snack, which was when Cora awoke.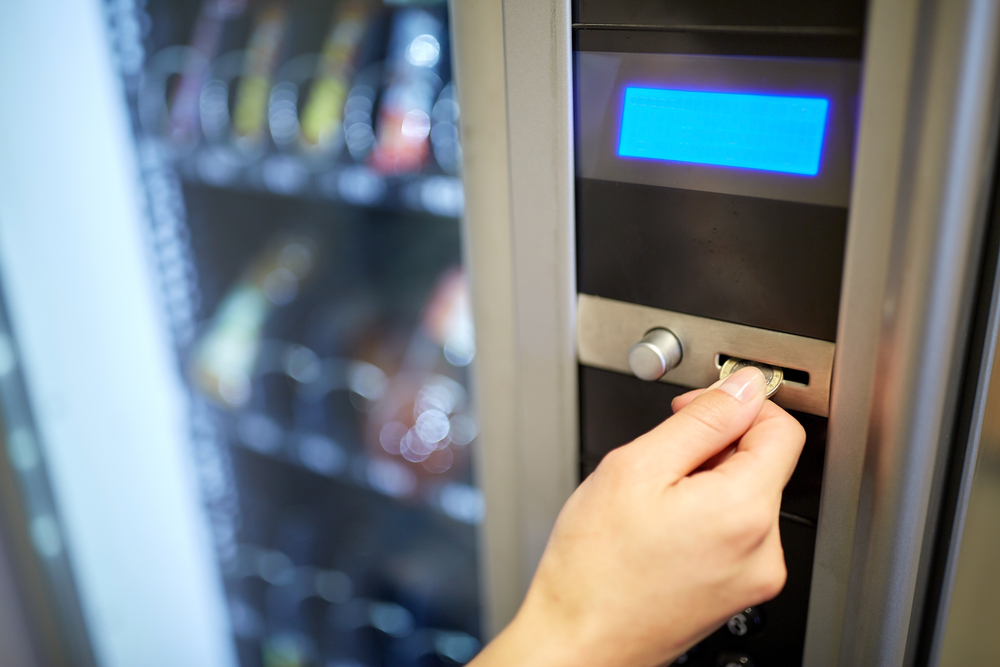 Cora found a man who was also waiting for his flight and dropped down by his feet. He responded by scratching her and telling her how cute she was.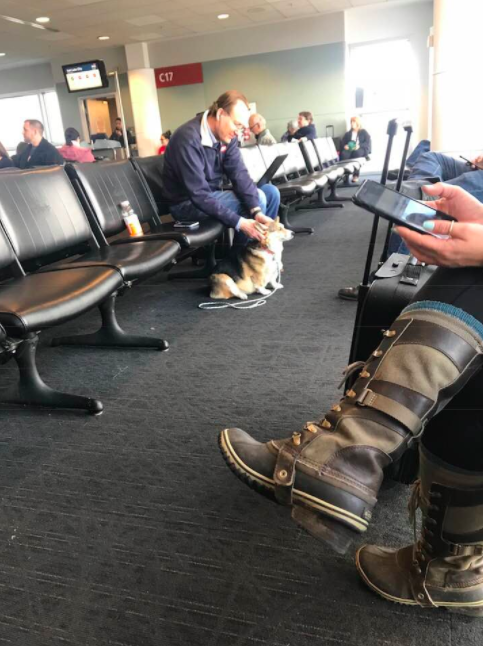 The man also stopped to take a photo of Cora. Like a good dog, Cora made sure to remain still for the duration of the photo, making sure he got the perfect image.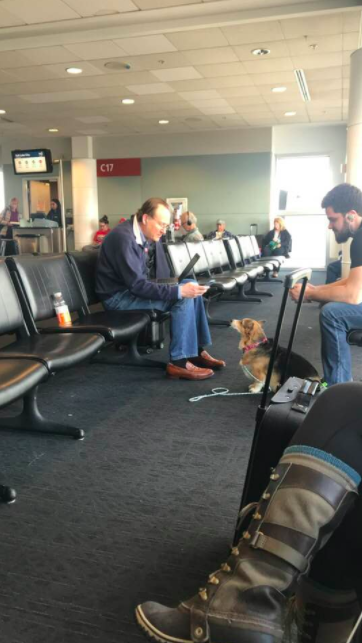 Though she's typically great at spotting people who need the comfort, Cora does say hi to everyone. That made Madison unsure of how the man would respond to her dog going over to him.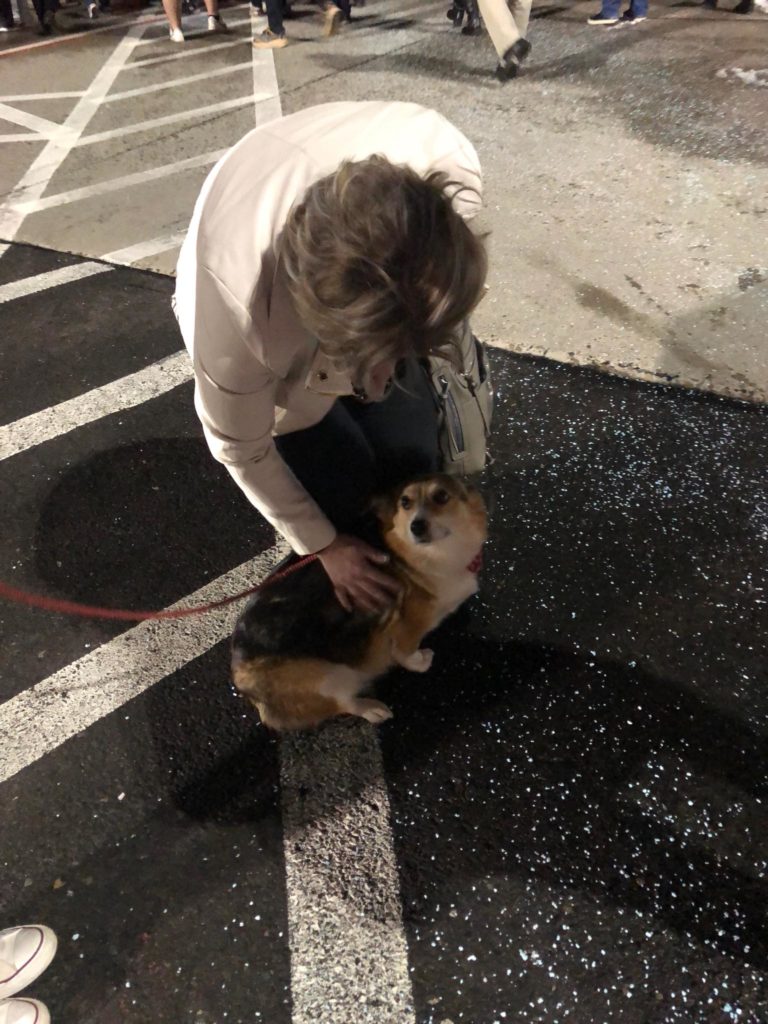 When she asked him if Cora was bothering him, he told his story through watery eyes. He then shared a heartbreaking tale of how he had just lost his own beloved dog just a night earlier.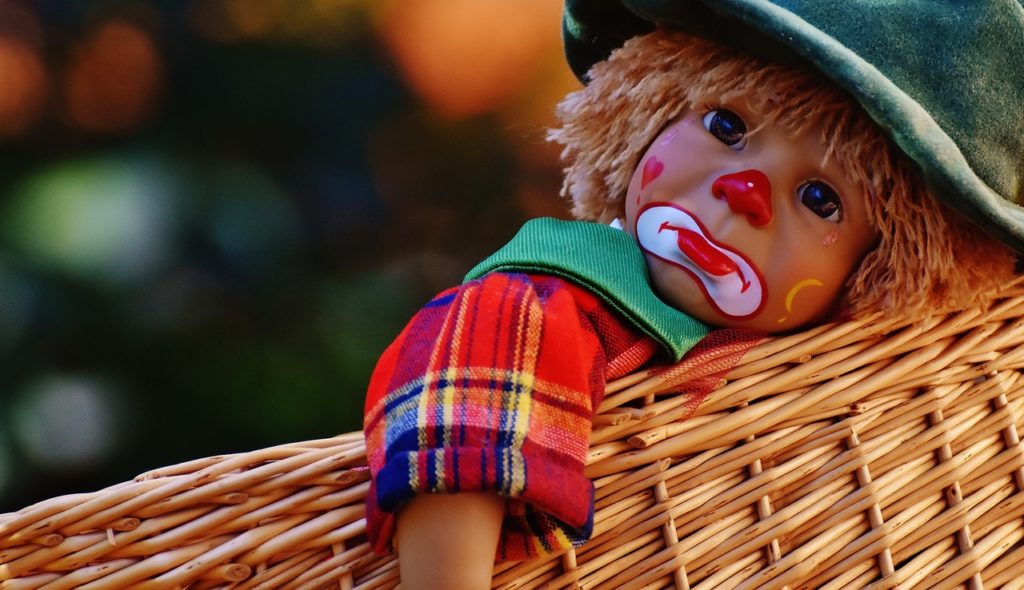 Getting to just interact with another dog was the perfect kind of therapy for this man. There was a sense of happiness in him after Madison and Cora left.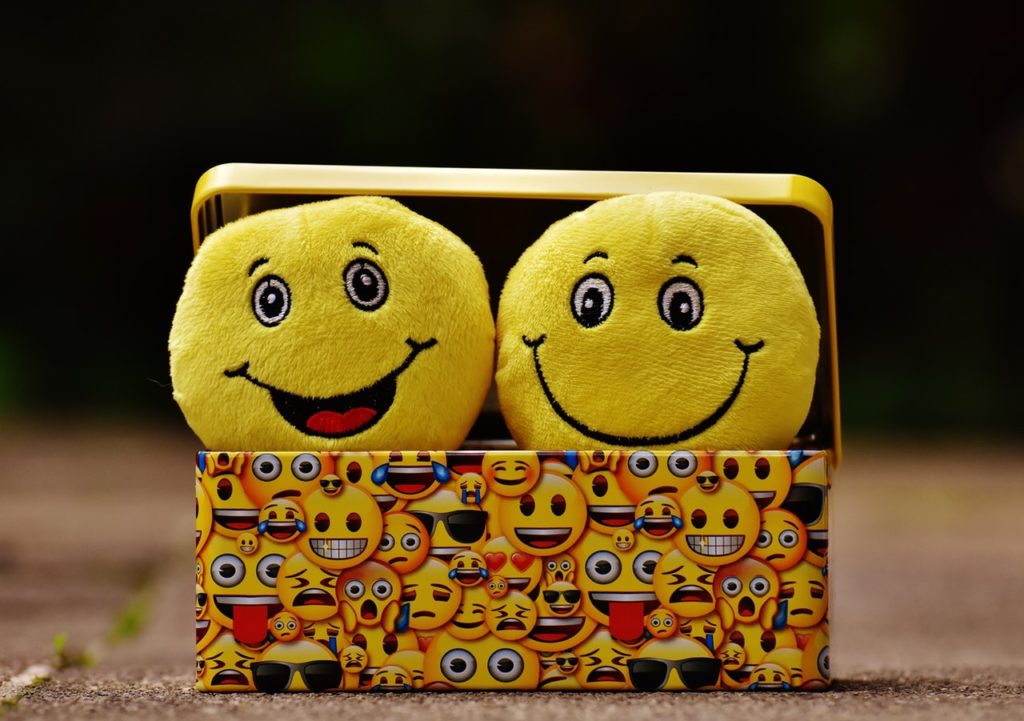 Madison says she's blown away by Cora on a daily basis. "Who knew a dog, who was unloved for seven and a half years, could have so much love to give?" she asked.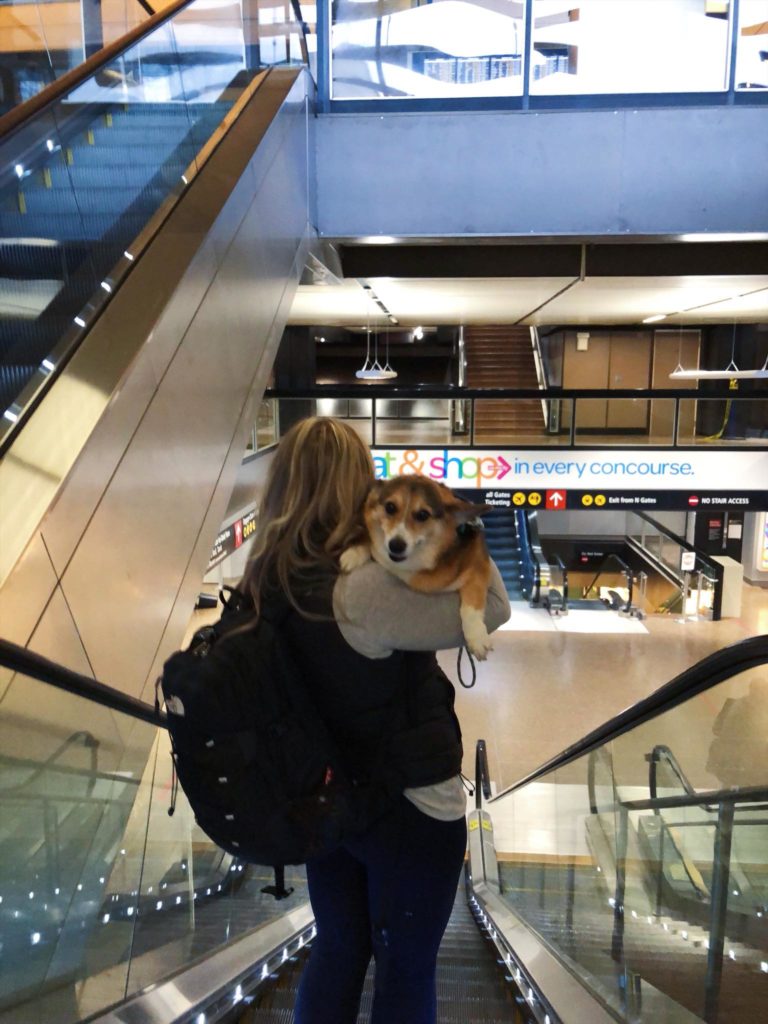 Cora was able to sense that this was a man who had been through something traumatic. According to Madison, she always knew Cora had a way to sniff those things out.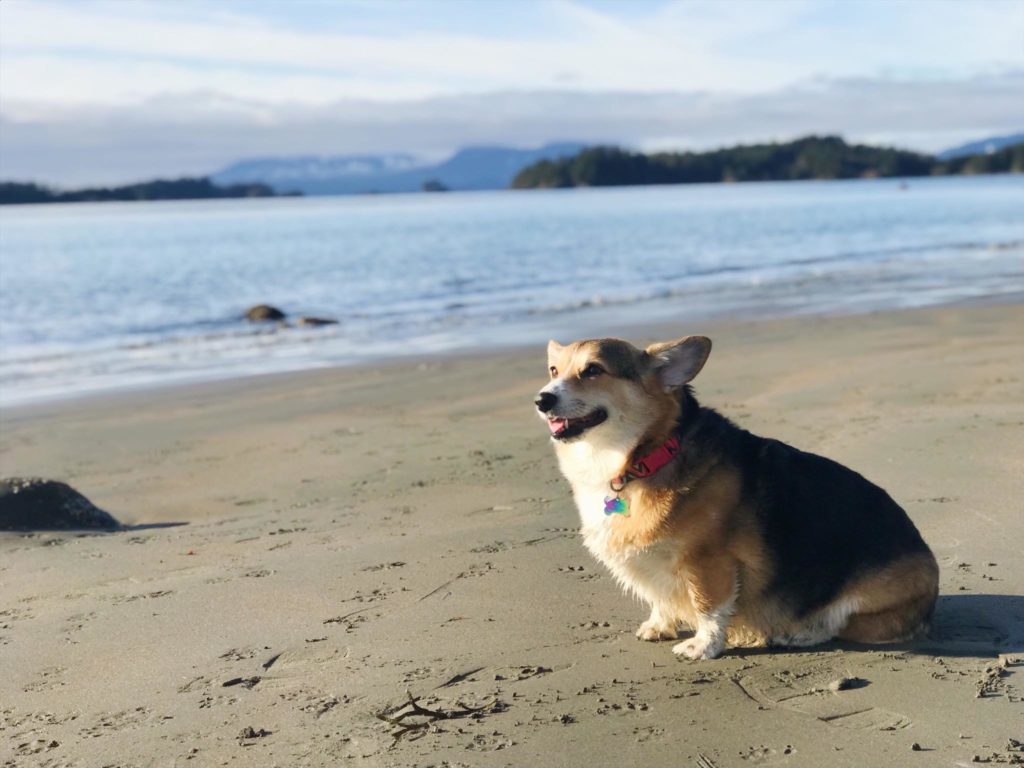 Knowing he was hurting, she was able to go over and comfort him with all sorts of love. It was as if Cora was born to be a therapy dog. What an incredible pup and an inspiring story!