The magic of film making is considered sacred to many people. When we watch a movie, we want to get completely enthralled by it and believe we're part of the world on the screen.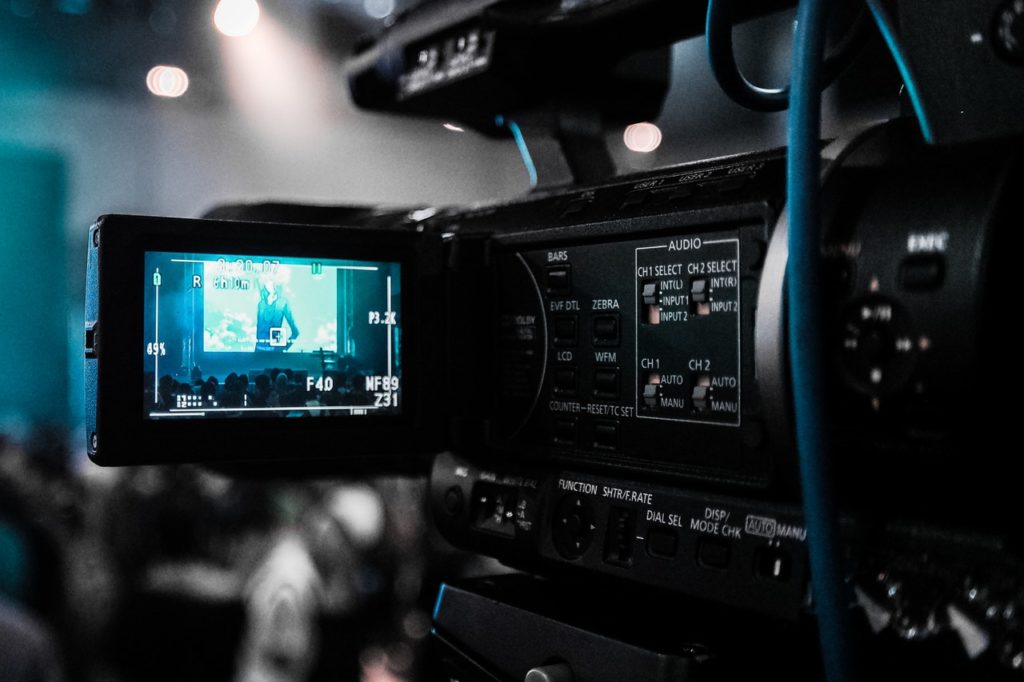 That makes behind the scenes images and things like that a mixed bag. For some people, they adore those peeks behind the curtain.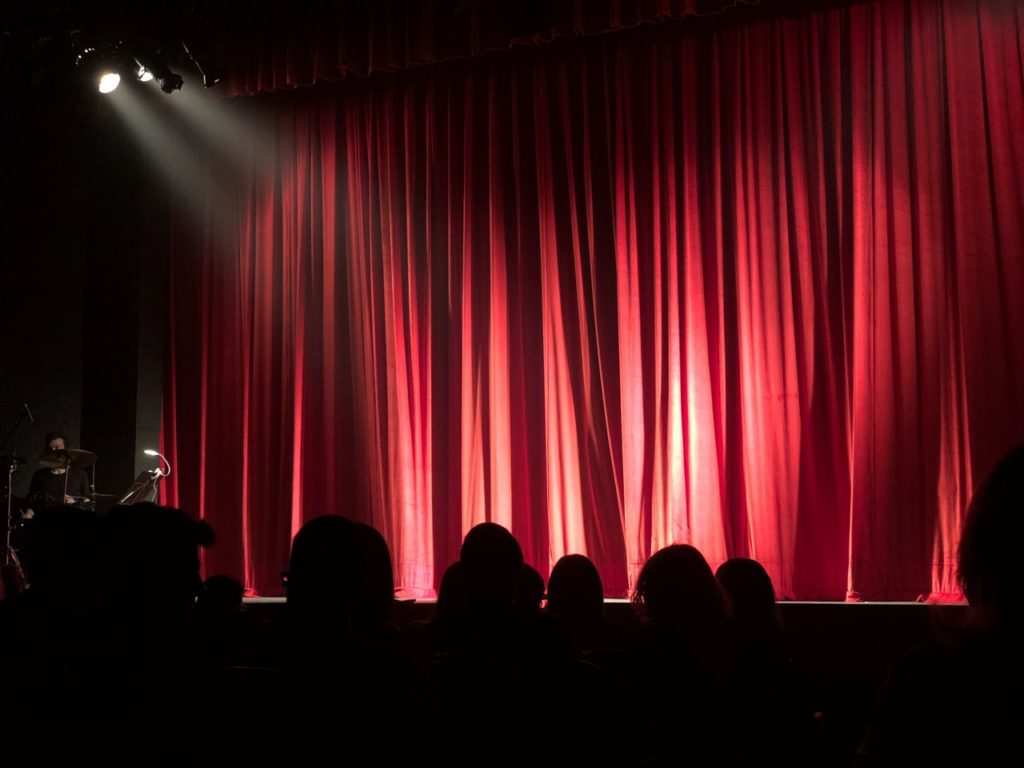 They enjoy getting to look at how a movie is made. Whether it's to learn how to do it themselves, or just to see the cast and crew in their natural habitat, it's one of the coolest things they could see.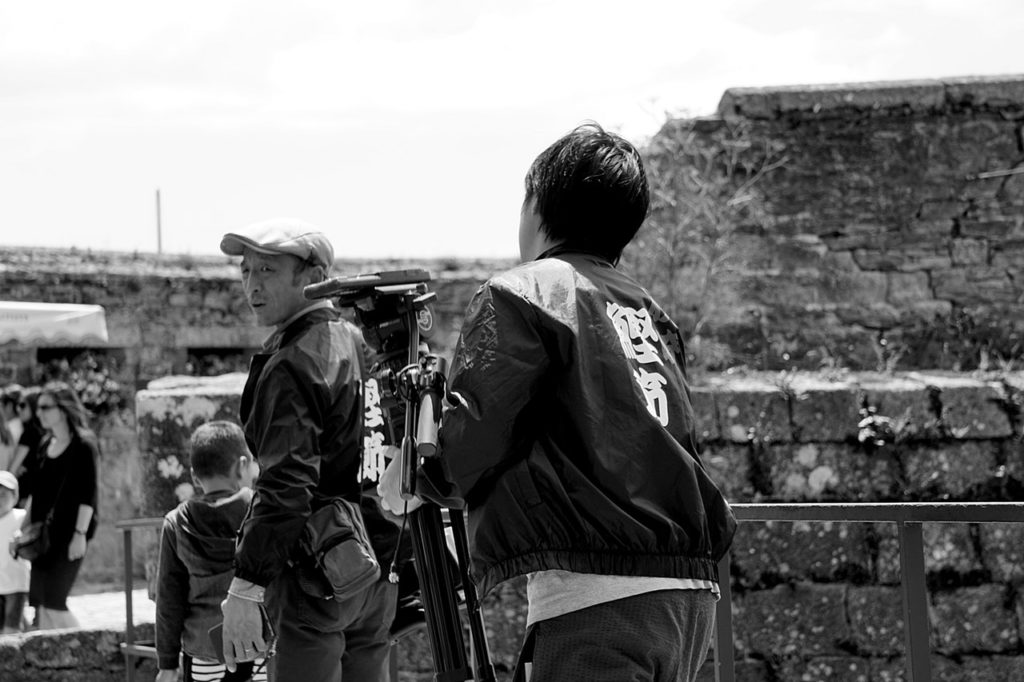 On the flip side, some view these kinds of images and videos as destroying the magic of cinematography. Some film companies even go as far as punishing crew members who share film process photos over the internet.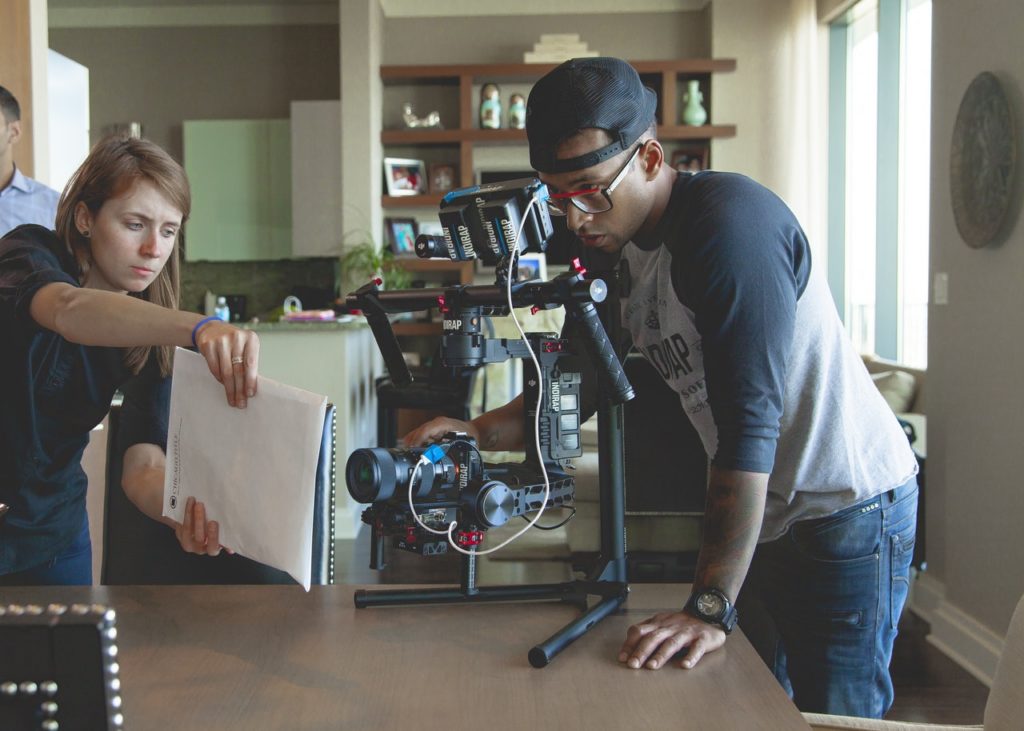 Either way, you can find nineteen such images on this list. Thankfully, these are all from movies that have been released for a long time, so nobody will get punished for these being available online.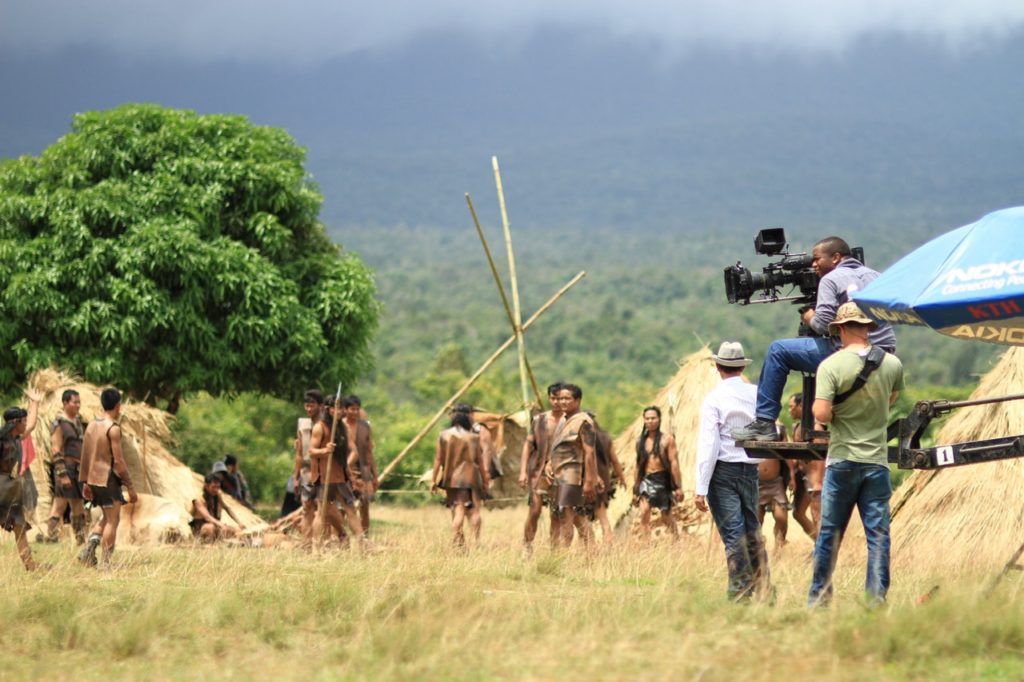 It's best to include a slight spoiler alert. Granted, not many major plot lines are discussed here, but if you're unaware of a film, some things may get spoiled for you. You've been warned.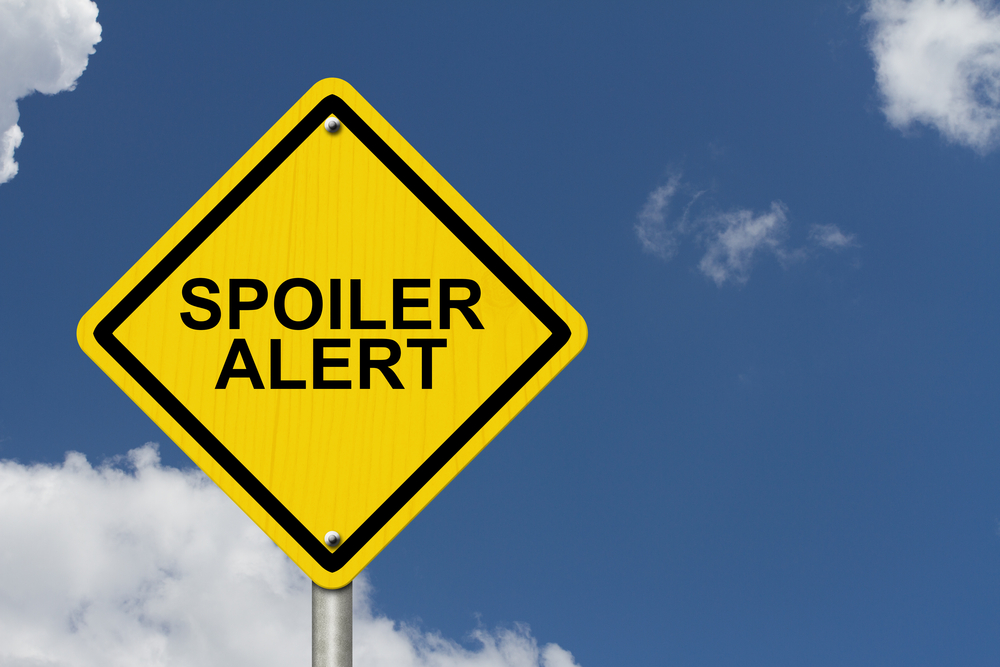 To start, we got behind the scenes of a great Quentin Tarantino flick, Inglorious Basterds. The director sits with his heavily talented cast, including Christoph Waltz and Brad Pitt, with swastika logos in the background. The room they're in housed one of the more famous scenes from the film.
Makeup artists are some of the more unheralded members of a film crew. Their work brings incredible things to life. This Saturn Award-winning team clearly did excellent work on The Terminator.
HULK SMASH! Or, maybe Hulk is a reasonable being having a normal conversation. That's the case for Lou Ferrigno, who discusses the scene in a totally calm manner, despite being green.
As a massive Harry Potter fan, this one breaks a bit of a spell. From the first film, Harry Potter and the Sorcerer's Stone, this shows the camera crew along with Professors Dumbledore and McGonagall as they walk down Privet Drive from the opening scene.
From the famous film, Schindler's List, here's a shot of director Steven Spielberg conversing with the actors playing the Plaszow prisoners. It's kind of cool to see him checking on them and seeing them treated nicely.
It's always great seeing some of the finest actors around before they were big-time stars. Here, we get a shot of young Leonardo DiCaprio, but a closer look reveals he's sitting next to a young Tobey Maguire. They've been friends for a long time, which made their eventual work together on The Great Gatsby really cool.
Anthony Hopkins' role as Hannibal Lecter in The Silence of the Lambs is as legendary as it is terrifying. The film's director is shown feeding him in between takes here. You've gotta wonder if this is food or flesh, considering Hannibal.
Leonardo DiCaprio wasn't the only person to win an Academy Award for his work on The Revenant. The makeup team also earned the gold and here's a shot of one member, hard at work on Leo.
A massive blockbuster franchise is Pirates of the Caribbean. The Disney theme park ride turned movie series features some of the most talented actors (Johnny Depp, Geoffrey Rush, etc.) as well as a great director and producer. Here, they take a family portrait together.
We return to Schindler's List for another behind the scenes photo. This one is more subdued, as it's a posed photo featuring some of the film's incredibly talented workers.
Natalie Portman has racked up several awards and had a successful acting career. It all started on the set of Leon: The Professional, way back in the early 1990s. This shot shows the young star having some good old fun while jumping on a bed in front of the crew.
Leonardo DiCaprio's role in The Wolf of Wall Street wasn't the one he won an Oscar for, but it was arguably his finest. Here, he works with his frequent director collaboration partner, Martin Scorsese, to learn how to show the effects of the drugs his character takes in a hilarious scene.
More from Quentin Tarantino. This time, we see him alongside someone he's worked with often, Uma Thurman. She famously portrayed the Bride in Kill Bill, and this shows director and star having a laugh in between takes.
Sticking with Kill Bill, this might be one of the coolest pictures on the list. It shows the Black Mamba (Bride) and her rival O-Ren, sharing a hug. Knowing that Uma Thurman and Lucy Liu are probably friends, that's not a big deal. The cool part is that Lui took the image with the makeup of her scalp being removed.
It's one of the biggest films in history. Titanic fever swept the world in 1997, shooting stars Leonardo DiCaprio and Kate Winslet to the next level. This image shows them, along with other cast and crew, enjoying a moment during filming.
There have been a lot of Batman-related films. One of the best was Batman Returns from back in 1992. In that movie, Danny DeVito portrayed The Penguin in a great villainous performance. However, this shot of him in makeup makes him a bit less menacing.
More Steven Spielberg! Remember being terrified by the classic horror film Jaws? Well, you might not have to be anymore. Here, the director sits on the mechanical shark and has a good old time.
There are a lot of acclaimed directors and filmmakers on this list. Tim Burton is another one. Here's some of his earliest work with Johnny Depp, who he's worked with tons of times, on Edward Scissorhands.
We end with a mystery from one of the finest movies in history, Pulp Fiction. The infamous briefcase with the bright light emanating from it was something everyone had questions about. Now, we have an answer about what was in it in reality.