13 Hilarious Tombstones That Will Ironically Brighten Your Day A Bit
We all know someone who has a great sense of humor. Even in death, they somehow manage to keep people rolling in laughter. Check out these 13 epitaphs that will at least make you smile.
1. "I told you I was sick."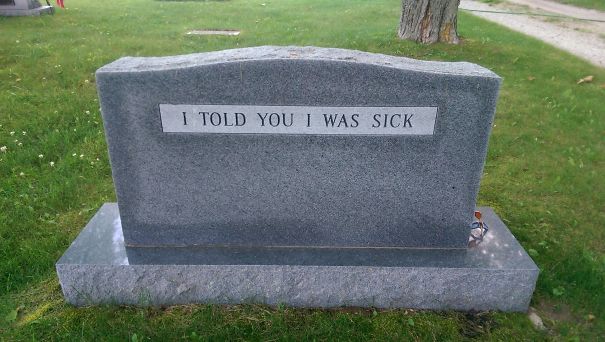 Being sick isn't any fun, especially when the outcome is looking grim. At least this person kept their sense of humor all the way until the end.
2. This one had big dreams in the end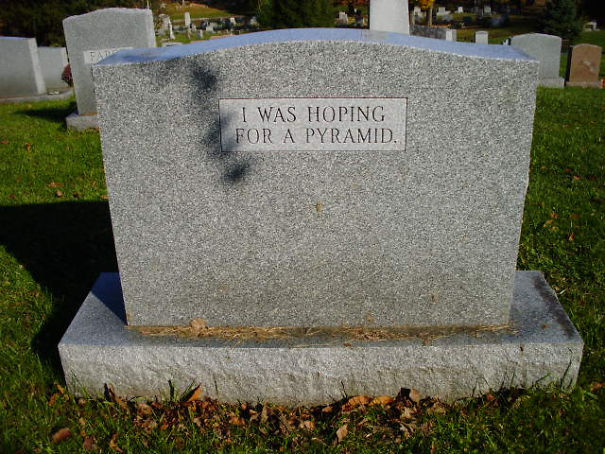 A pyramid would absolutely be ideal. Who wouldn't want to be remembered in all of their glory? Alas, it was pretty difficult all those thousands of years ago, and I'm pretty sure it wouldn't be much easier now.
3. Girls, girls, girls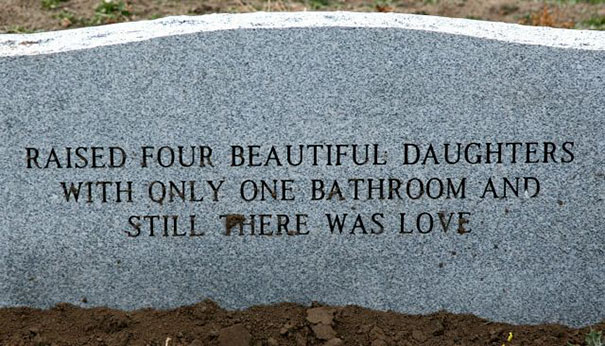 Whether this was a mother or father, there's never been a more true testimony of love. Sharing the bathroom with one person is rough, but with four? This one is definitely in heaven.
4. This recipe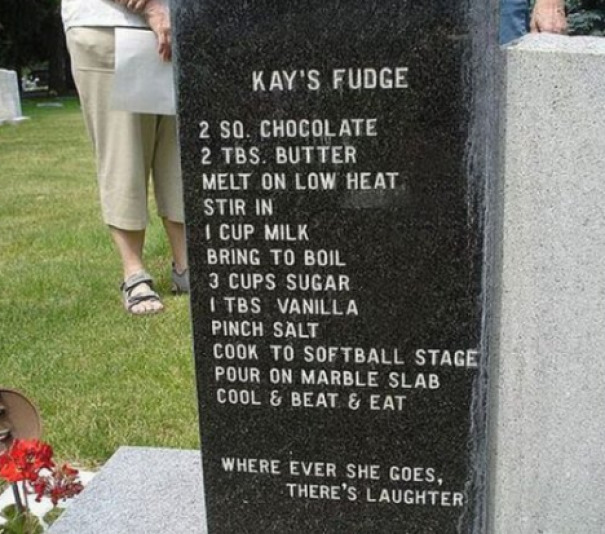 Shout out to Kay. And check out the bottom, "Wherever she goes, there's laughter." They're probably laughing with joy because Kay's fudge is so delicious. Definitely writing this one down.
5. "Dead"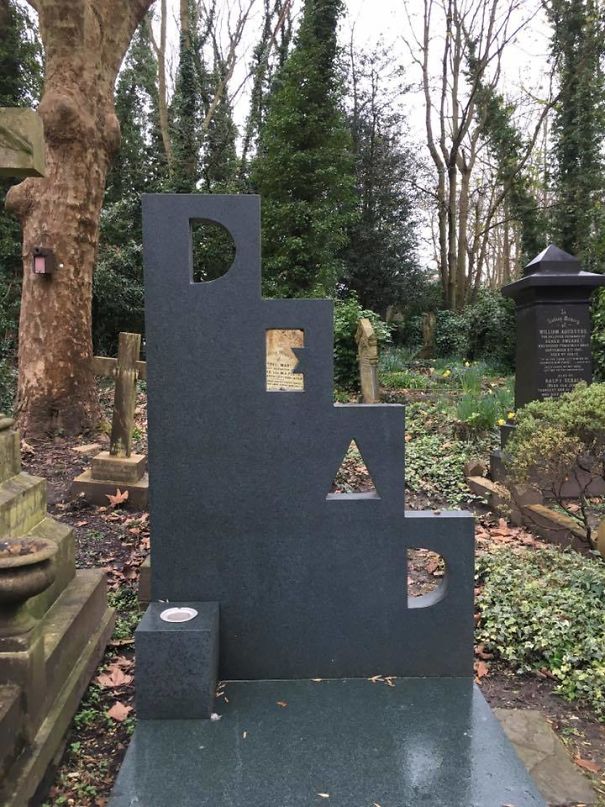 The '90s girl in me is really digging this design. I love that this person took style and design with them to the grave, literally.
6. The voice of Bugs Bunny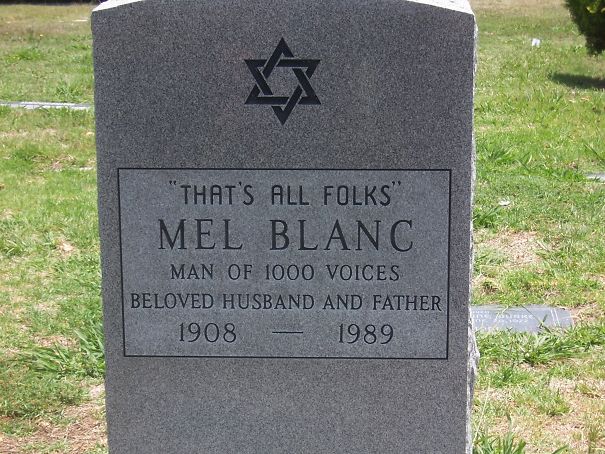 This is actually pretty sad. My Saturday mornings were filled with the voice of Mel Blanc during the original Looney Tunes cartoons. What an epic way to be remembered.
7. If you'll pardon the pun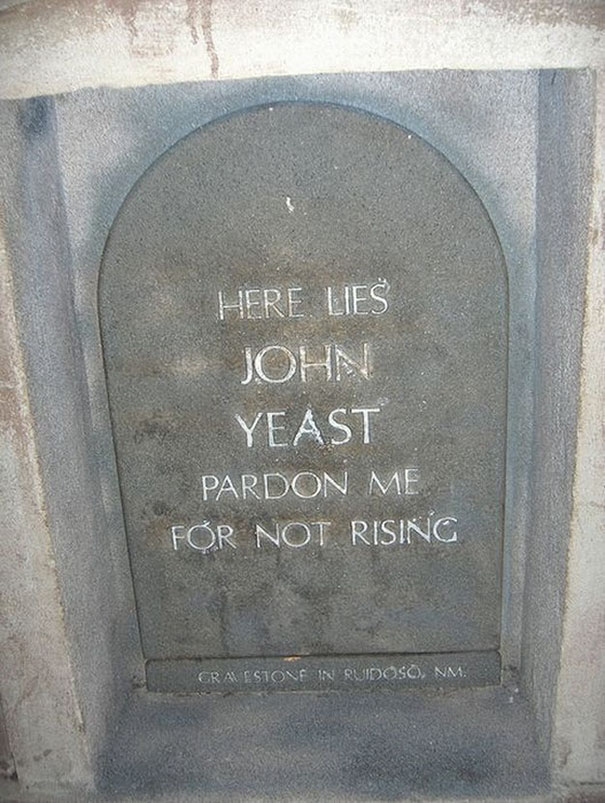 I love puns, so this one is the absolute best. In fact, I would have been upset if someone missed out on this particular opportunity. He probably said this throughout his life and it makes his family roll their eyes whenever they see it, but it's still very much appreciated.
8. I am Joan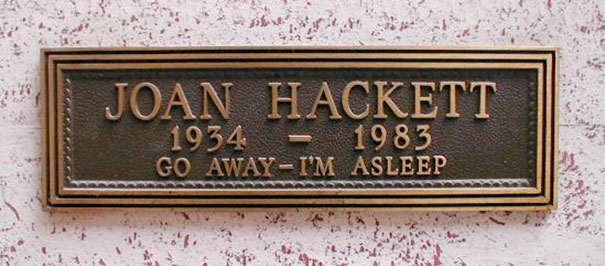 Joan Hackett is my kind of girl. She was actually a comedic actress, so this fits perfectly.
9. Imagine walking up on this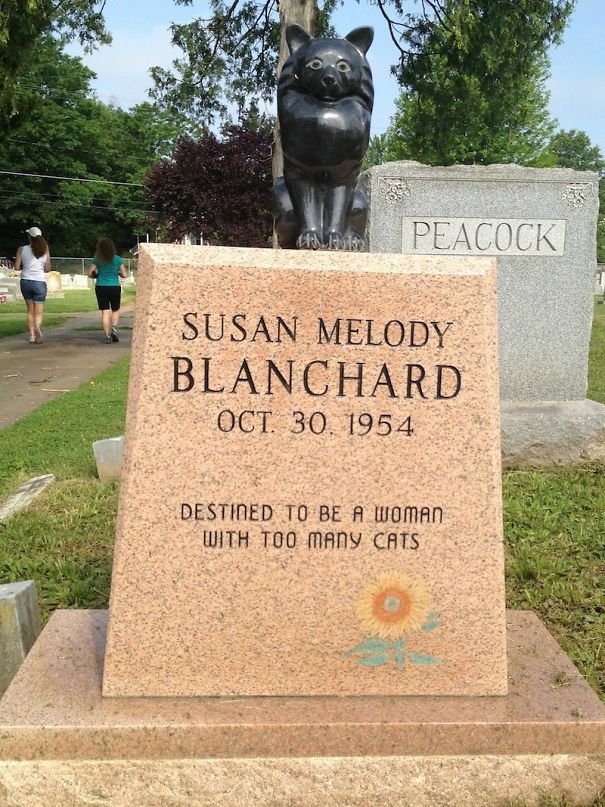 I thought it was a lion on top at first which would be pretty amazing, but it's actually a cat. Susan had zero cares about the stigma surrounding cat ladies, clearly.
10. Loving husband
Arthur and Katherine sound like relationship goals. These two probably had a great time in their relationship, if only just for the sense of humor they obviously shared.
11. YOLO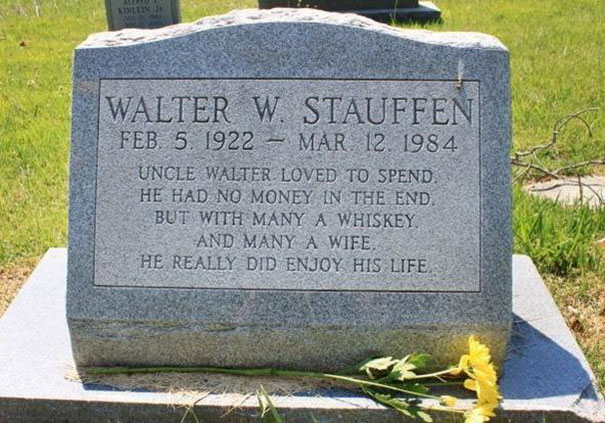 Uncle Walter had zero shame in his game. What a wild life, and a gracious niece or nephew to have printed it all on his tombstone.
12. "New number, who dis"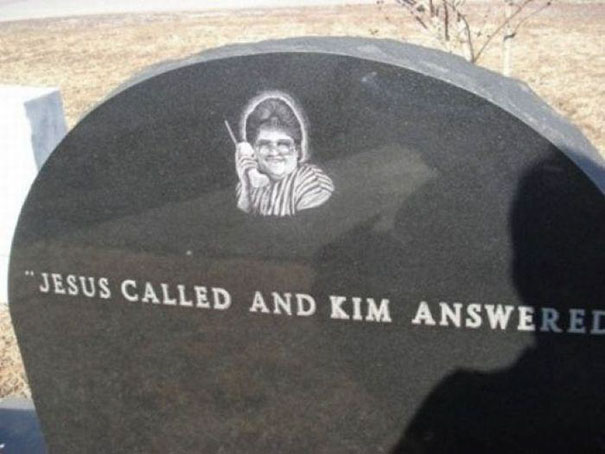 Kim knows exactly what's up. What better way to be remembered than with an engraved photo so no one will ever forget?
13. The wise one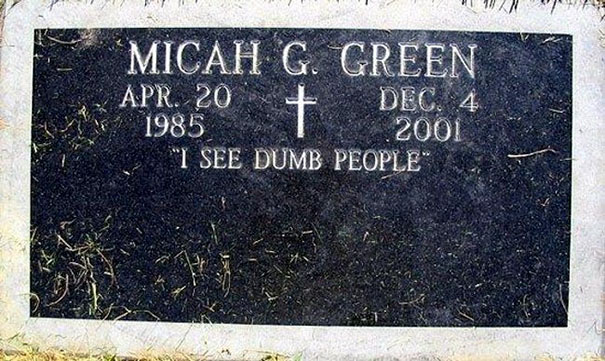 Micah, 16 years old. Gone too soon, but wise beyond his years.