Below you'll find several riddles that will stimulate your brain and present the kind of challenge you may be thriving for. Some are tougher than others, but they'll all do just enough to keep you on your toes.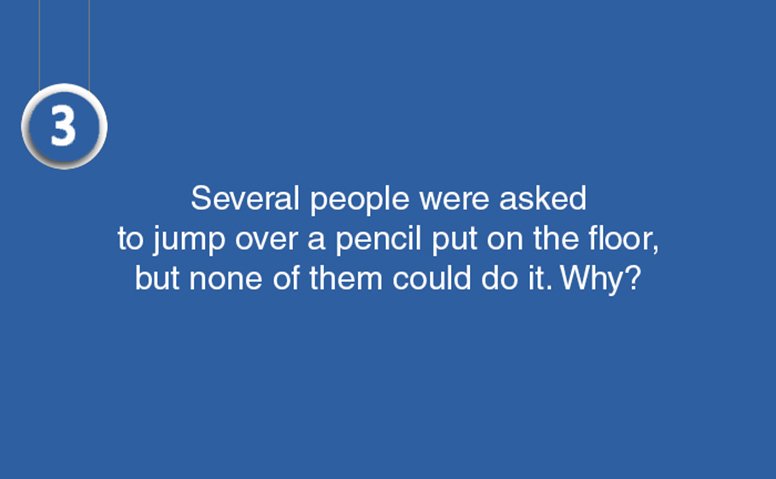 Several people were asked to jump over a pencil put on the floor, but none of them could do it. Why? They cannot make the jump because the position of the pencil just happens to be next to a wall.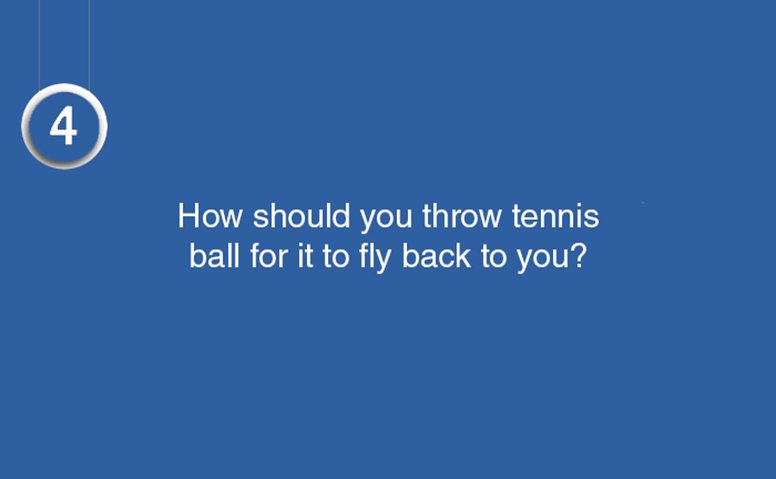 How should you throw a tennis ball for it to fly back to you? It will come back to you if you simply throw it up in the air. Gravity, am I right?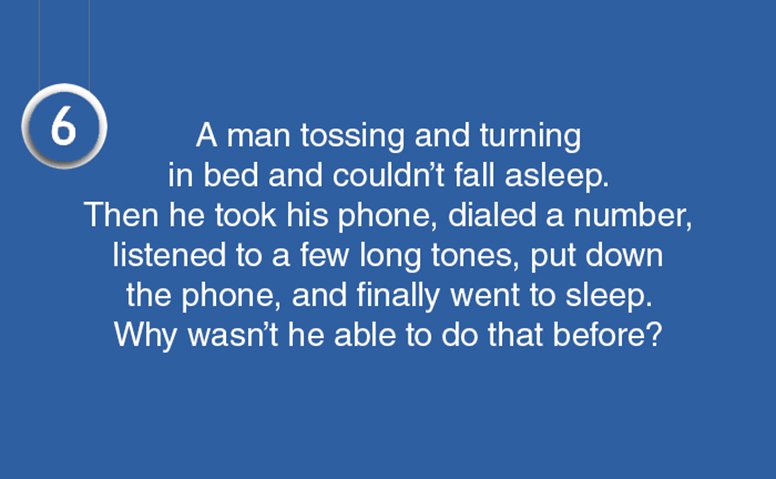 A man tossing and turning in bed couldn't fall asleep. Then, he took his phone, dialed a number, listened to a few long tones, put down the phone, and finally went to sleep. Why wasn't he able to do that before? The man called his next-door neighbor, who had been snoring loudly and preventing the man from sleeping.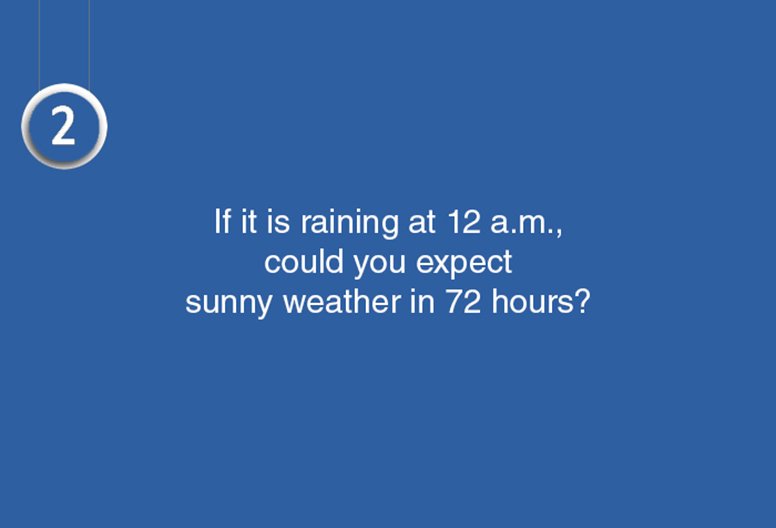 If it is raining at 12 AM, could you expect sunny weather in 72 hours? You cannot, because in 72 hours, it'll be midnight again. The sun is not out at that time.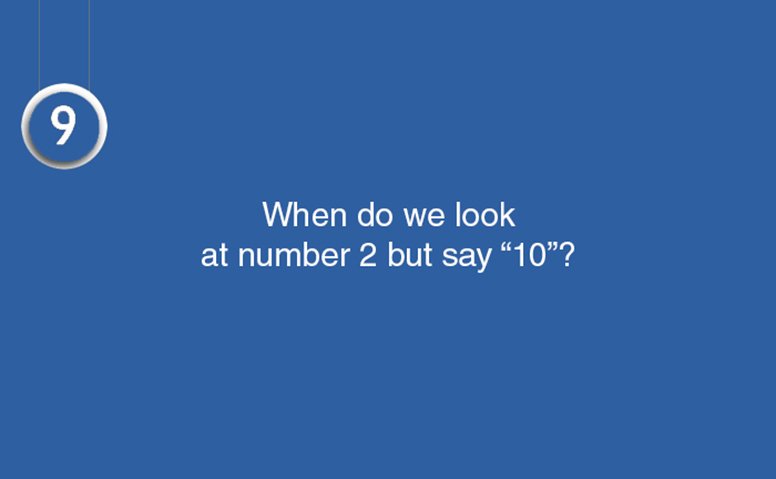 When do we look at number 2 but say, "10?" We see number 2 and say 10 when we look at our watches.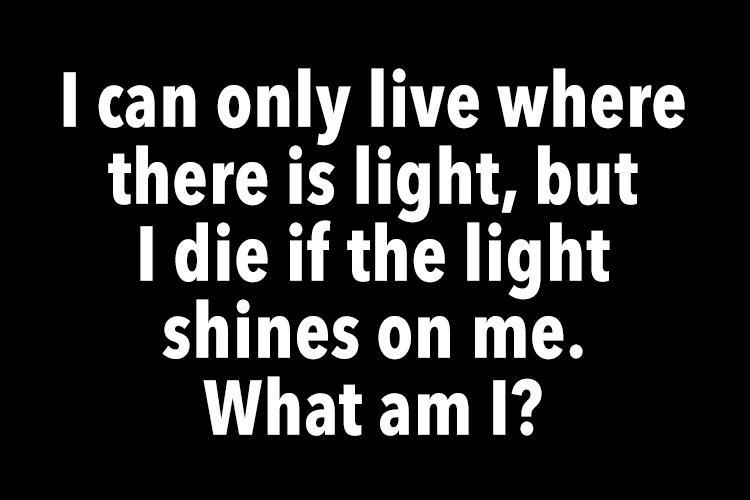 I can only live where there is light, but I die if the light shines on me. What am I? I'm a shadow.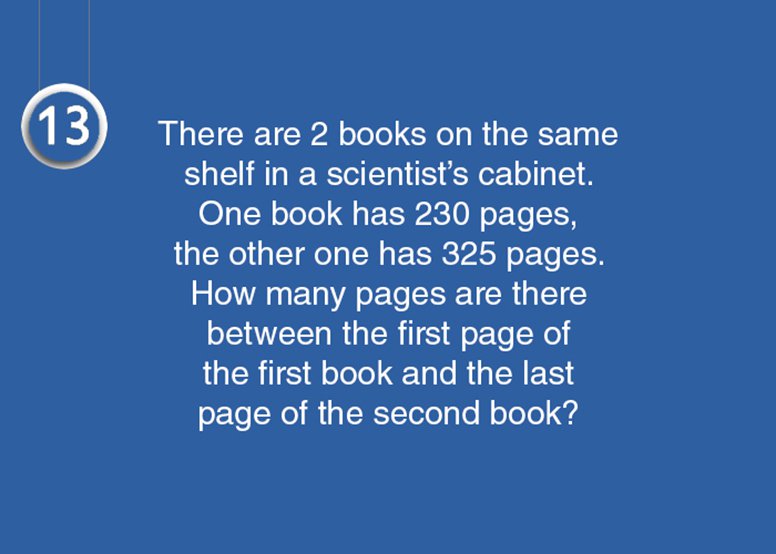 There are two books on the shelf in a scientist's cabinet. One book has 230 pages, the other one has 325 pages. How many pages are there between the first page of the first book and the last page of the second book? There are no pages between the first page of one book and the last page or another.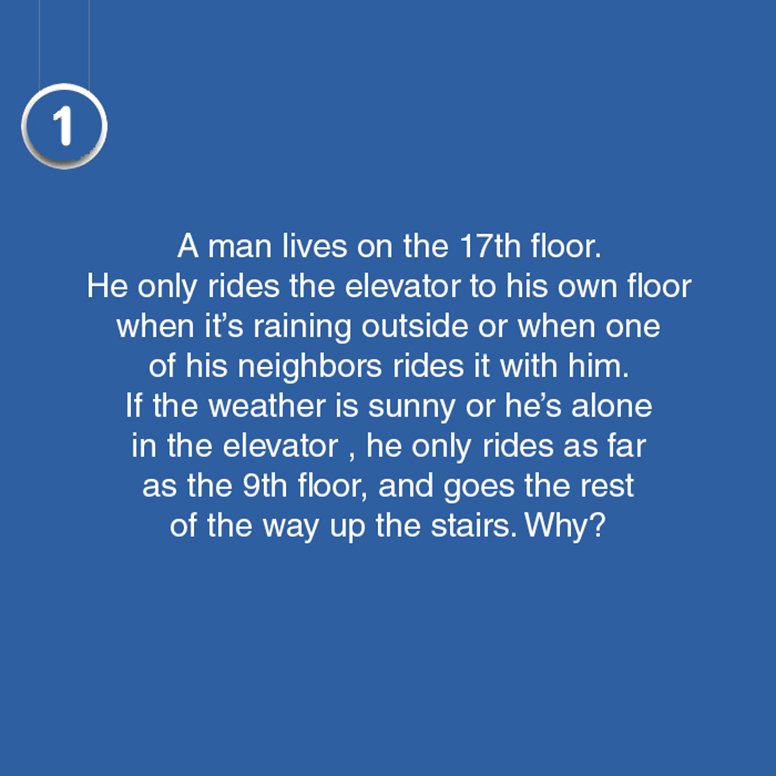 A man lives on the 17th floor. He only rides the elevator to his own floor when it's raining outside or when one of his neighbors rides it with him. If the weather is sunny, or he's alone, he only rides as far as the 9th floor, and goes the rest of the way up the stairs. Why? The man is too short to reach the 17th button, so he needs his umbrella or someone else to push it for him.
You see a girl sitting down, but you can't sit in her place, even if she stands up and leaves. Where is she sitting? She was sitting in your lap.
A hotel has seven floors. There are 4 people on the ground floor, and each floor has 2 more people on it than the previous one. Which floor calls the elevator most often? The floor that calls the elevator the most is the ground floor.